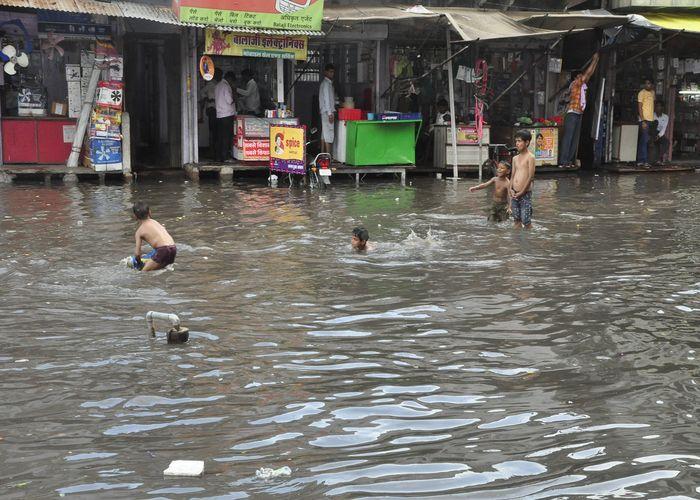 Heavy rains since 12 November have brought Tamil Nadu to a standstill. Seven districts in the state have announced holidays for schools and colleges as heavy rains continue to lash the state.
The rainfall between 8am on 15 November and 8am on 16 November was the most that Chennai received in 24 hours during the month in a decade.
Amidst such heavy rainfall the Indian Air Force (IAF) joined the rescue operations with helicopters carrying out six sorties from the Tambaram Air Force station and lifting 22 people to safety from affected areas.
Rescue teams had by 16 November evening moved 10,000 people to safer areas from flooded localities and those at threat of flooding. The teams also rescued several people from their houses which were under rainwater up to 10ft high.
Meanwhile, Chief Minister J Jayalalithaa on Monday announced allocation of Rs 500 crore towards relief and rehabilitation. The Army's help has been sought to rescue stranded people at nearby Tambaram, she said. "I have allocated Rs 500 crore towards relief and rehabilitation with immediate effect," she said.
Jayalalithaa said that besides spending for relief and rehabilitation, the allocation would also be used for disbursement of solatium to affected people. As many as 71 deaths have been reported in various rain- related incidents, including electrocution and drowning.
Jayalalithaa had last week announced enhanching compensation to families of those killed in rain-related incidents from Rs 2.5 lakh to Rs 4 lakh, besides relief for injured and death of cattle and poultry.
(with inputs from PTI)