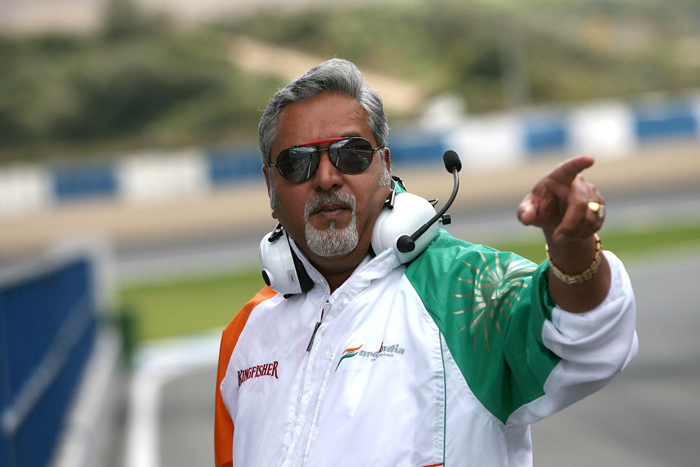 Liquor baron Vijay Mallya, who left India on 2 March amid outrage over defaulting on a massive loan of more than Rs 9000 crore, on Tuesday distanced himself from an interview he reportedly gave to the The Sunday Guardian.
The interview quotes the liquor baron as saying that the time was not "right" for him to return to India.
Mallya took to Twitter to slam the interview. He posted:
"Shocked to see Sunday Guardian's claim that I exchanged mails with them from my proton mail account. Have never heard of proton mail before. Sunday Guardian's claim that I wrote to them from my so-called proton mail account to the reporters proton mail account is a total fake."
"Never ever had nor do I have a proton mail e-mail account. As I said earlier, I have never ever heard of proton mail.".
The leading daily, however, has released emails of Mallya, saying it stands by its interview. In a post on its official website, the newspaper stated:
"The Sunday Guardian stands by its interview of Mr Vijay Mallya. This was given to the newspaper on 12 March 2016. Mr. Mallya personally responded to our email questionnaire from his encrypted email id: vjmallya@protonmail.com. This id was confirmed to us by his legal counsel's office on 8 March. To a questionnaire sent to Mr Mallya on 10 March, he replied via email on 12 March."
"For reasons that are not clear, Mr Mallya has sought to distance himself from the interview. We, however, stand by our report. The email trail is attached.".
The Enforcement Directorate ( ED) has summoned the liquor baron to appear before it in Mumbai on March 18 as part of its money laundering probe in the alleged default in payment of Rs 900 crore dues to IDBI bank by Kingfisher Airlines.
- ANI