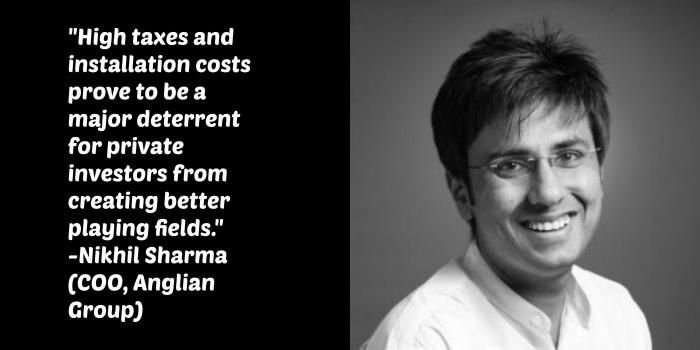 Governmental support for sports is an absolute necessity.
While sports management as a field attracts a lot of eye-balls, it has to become a sustainable and viable business option to attract better talent.
The entire financial environment has to be conducive for inducting a large number of young entrepreneurs, which in turn will see more talent being honed.
As an entrepreneur and the head of a sports management company which has interests in working with football clubs, infrastructure, media, representation and consultancy, I would like to see the following policy changes in the upcoming Union Budget:
Judicious allocation of funds
While Rs 886.57 crore (as per Union Budget 2015-16 for Sports & Games) was a significant increase on previous sports budgets, this needs to be supplemented with this year's budgetary allocations.
For a large country like India which isn't at the forefront of the sports sphere across the world, not only do we need more investments, but also more judicious usage of funds.
Infrastructure
There needs to be a focus on improving coaching standards at the junior and sub-junior level, creation and upgradation of sports facilities and infrastructure.The government should also invest in research and development (R&D) in sports nutrition, and support athletes competing in international tournaments.
Service tax exemption for investment in sports
This might need a practical implementation procedure. However, this will greatly benefit sports entrepreneurs and create confidence among them to continue their investment.
Import duty and tax exemption on sports infrastructure products
At present, India lags far behind where sports infrastructure is concerned. This is partly due to the fact that land is difficult for private owners to obtain at ground rates.
Plus, various infrastructure products such as artificial turf, acrylic and synthetic courts etc are also heavily taxed, making the final product cost almost 50-70 percent costlier than the normal rate.
This, coupled with installation costs, proves to be a major deterrent for private investors from creating better playing fields.
- Nikhil Sharma (Chief Operating Officer, Anglian Management Group)