Catch Team
| Updated on: 11 February 2017, 5:44 IST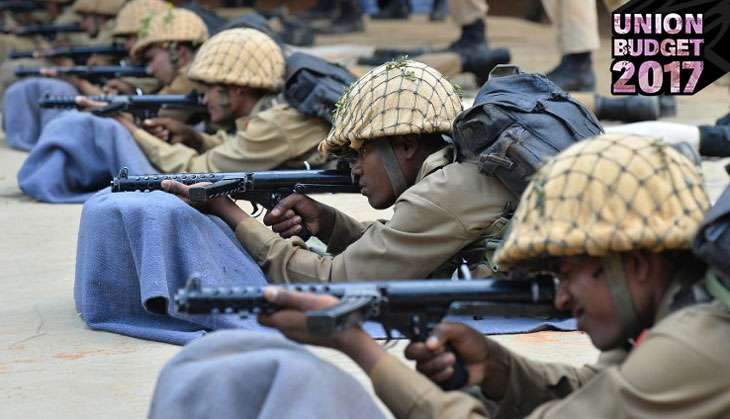 Arun Jaitley, as finance minister, is known to not provide generously for the defence sector. And he surprised nobody on Wednesday. Jaitley increased the defence budget for the coming financial year only marginally, by around 6%.
He allocated Rs 2,74,114 crore for defence for 2017-18, only nominally higher than last year's allocation of Rs 2,49,099 crore.
"For defence expenditure excluding pensions, I have provided Rs 2,74,114 crore, including Rs 86,488 crore, for defence capital," the finance minister said.
The defence capital, meant to be used chiefly for procurement, was increased marginally from last year's Rs 86,340 crore.
Also Read: Modi govt's third Budget a big disappointment for farmers, say experts
The defence ministry had reportedly asked for higher allocation, not least because of the financial stress it has come under after the Narendra Modi regime decided to implement the One Rank One Pension scheme last year. More funds had also been sought for modernisation of the army, which is long overdue.
The demands were made despite the defence ministry failing to fully utilise its last two budgetary allocations. It utilised 95% of its allocation in 2014-15 and only about 91% in 2015-16.
Among other measures, Jaitley announced a Centralised Defence Travel System for defence personnel to make it easier for them to travel, and an online interactive Pension Disbursement System for Defence Pensioners.
"Our defence forces keep the country safe from both external and internal threats. A Centralised Defence Travel System has been developed through which travel tickets can be booked online by our soldiers and officers. They do not have to face the hassle of standing in queues with railway warrants," Jaitley said.
And the new Pension Distribution System, he added, "will receive pension proposals and make payments centrally. This will reduce the grievances of defence pensioners."
Also Read: Fiscal prudence prevails in Budget 2017 math, cash given to those who need it most