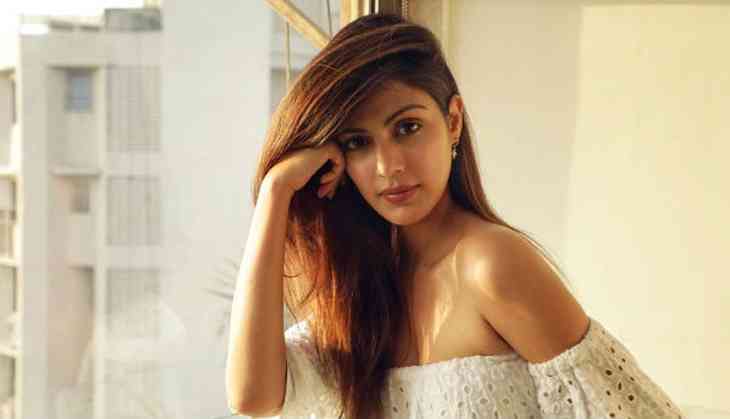 Sushant Singh Rajput's death is still a mystery that needs to be solved yet. In a fresh update, a new WhatsApp chat of Rhea Chakraborty has been accessed by India Today which claimed that she was talking about drugs.
According to her messages, Rhea intermittently used drugs like MDMA, marijuana, and other drugs. While in another chat she texted her friend, Jaya Shah, and asked him about the usage of a drug.
Drug link with Rhea and Sushant:
According to a report in India Today news portal, Rhea is talking to an alleged drug dealer named Gaurav Arya.
She writes, "In case we speak about hard drugs, I haven't been doing too much. Tried MDMA once," and goes on to ask "You have MD?"
On April 17, Miranda Sushi messaged Rhea, "Hi Rhea, the stuff is almost over." He further said that "Should we take it from Showik's friend but he has just hash and budd."
Another conversation between Rhea and Jaya Shah revealed that Rhea was asking about how to use a particular drug on November 25, 2019.
Also Read: Sushant Singh Rajput Case: On June 14, Mahesh Bhatt asked Rhea Chakraborty to call him; new chat reveals shocking details
Jaya Shah told Rhea to use 4 drops in coffee, tea or water, and let him sip it. He also asked her to wait for 30-40 minutes for its effect.
To which Rhea replied, "Thank you so much." Jaya texted back, "No problem bro, hope it helps."
Earlier, Sushant's cook, Neeraj Singh allegedly told Mumbai Police that the later actor would smoke marijuana.
As per the reports, the Narcotics Control Bureau (NCB) will investigate the drug angle in the SSR death case.
Earlier, Vikas Singh, lawyer of Sushant Singh Rajput's father said that Rhea will be summoned by CBI after it has done its spadework. "They are examining everybody and once they are able to do their homework properly then only they will start grilling Rhea," Singh said.
Also Read: Rhea Chakraborty's WhatsApp chat with Mahesh Bhatt leaked online!