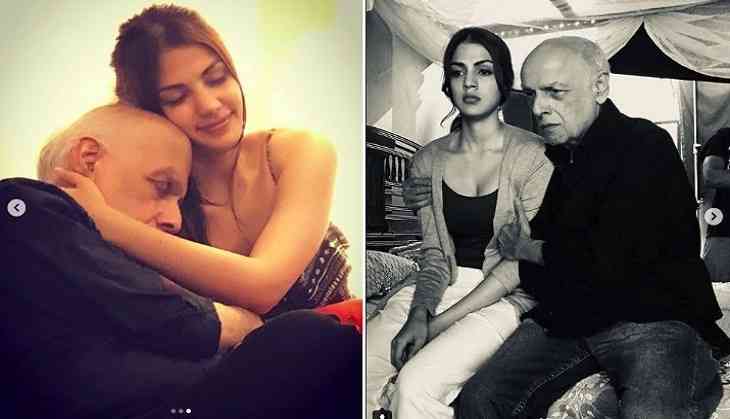 A day after Rhea Chakraborty and Mahesh Bhatt chat surfaced the Internet, another transcript of chats has been accessed by Times Now. The chat revealed that Rhea and Mahesh were in touch even on the day of Sushant Singh Rajput's death.
Rhea and Mahesh WhatsApp conversation revealed that she had left Sushant's home on June 8.
The new chat accessed by a news portal claimed that Sadak 2 director had tried to contact Rhea on the day Sushant Singh Rajput died, i.e. June 14.
According to a report in The Times of India, Mahesh Bhatt had reportedly asked Rhe to call him around 2:35 pm on June 14. He had also called her but Rhea didn't answer his call.
According to the reports, on June 15, a day after Sushant demise, Mahesh Bhatt had sent a WhatsApp forward message.
As per the screenshot of Rhea and Mahesh Bhatt's June 8 WhatsApp chat, Sushant's girlfriend said, "Aisha moves on..sir..with a heavy heart and sense of relief."
Aisha was the name of Rhea's character in Jalebi film which was co-produced by Mahesh Bhatt.
Rhea further wrote to Bhatt, "Our last call was a wake-up call" and "You are my angel You were then And you are now". While Mahesh Bhatt had responded via two separate messages, "Dont look back. Make it possible what is inevitable" and "My love to your father. He will be a happy man".
Click here to read WhatsApp conversation between Rhea Chakraborty and Mahesh Bhatt.
Earlier, this week, the Supreme Court of India transferred Sushant's case to CBI. On Friday, the CBI team was snapped at the Bandra police station and also questioned an unidentified person.
Also Read: Kangana Ranaut makes serious claims on Sushant Singh Rajput and Sara Ali Khan's alleged