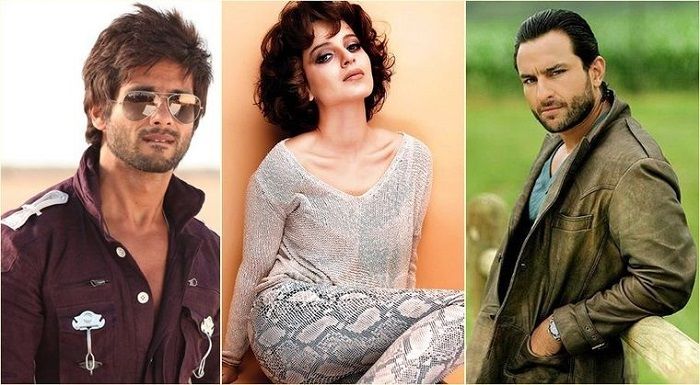 Vishal Bhardwaj started shooting for one of his most ambitious projects, Rangoon, in November 2015 and the director is expected to wrap up the shooting by March 2016. Bhardwaj considers the 2 October release spot lucky for him as he experienced two back to back successes in the form of Haider and Talvar.
The director's next, starring Shahid Kapoor, Kangana Ranaut and Saif Ali Khan, is set to release on Friday 30 September 2016. The film is set in the World War 2 era and is being produced by one of Bollywood's most successful producer, Sajid Nadiadwala.
Also Read:
While promoting Talvar, Vishal Bhardwaj speaking about Rangoon said,
"Rangoon requires a lot of pre-production work because it is set in a different era. I have to make sure that everything looks very authentic. Right from the shoes till the wall paintings, everything needs to reflect the culture of that era (World War 2 era). For Rangoon, I have to be technically very perfect."
Also Read: Rangoon is bigger and better than Haider, promises Vishal Bhardwaj
The director also confessed that Rangoon will be his costliest and biggest film till date.
"The film not only needs a huge budget but also requires someone who believes in it and allows me to make it the way I have envisioned it. I have made eight movies until now. However, I must add here that the scale of all those films put together is on one aside and that of Rangoon, alone, is on the other. That's how ambitious Rangoon is," said Bhardwaj.