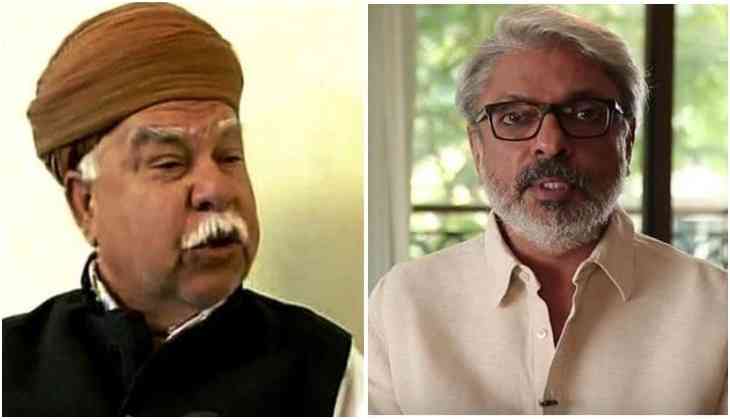 Padmaavat: Rajput Karni Sena announces film on Sanjay Leela Bhansali's mother - 'Leela Ki Leela'
The community Rajput Karni Sena that are protesting against Sanjay Leela Bhansali's film Padmaavat has decided to give a reply to Bhansali through a film. The Chittorgarh unit of Karni Sena will give a strong reply to Bhansali by making a film. The Chittorgarh Karni Sena on Thursday (25th January) announced that they will make a film on Bhansali's mother and with a strong reply to him on Padmaavat film.
Once again Karni Sena has announced that Bhansali has shown queen Padmavati badly in his film.
The district president of Shri Rajput Karni Sena - Kalvi Dal, Chittor, Govind Singh Khagrot said, "The name of the film will be 'Leela ki Leela' and scripting is going on. The work on the film will be starting in next 15 days on any auspicious day and we can expect that the film will get completed in one year at least,"
Also Read - Padmaavat Box Office Collection Day 1: Despite protest, Sanjay Leela Bhansali's film managed a good
He further added, "Sanjay Leela Bhansali has hurt the honour of Maa Padmini, and that's why we are also making a film. However, this will be a film on which Bhansali will have a proud moment," He said everyone has the right to freedom of expression so they also have that freedom.
Also Read - Padmaavat row: Karni Sena worker dragged out and beaten up badly; video goes viral
This is to notice that Sanjay Leela Bhansali directorial and Ranveer Singh, Deepika Padukone, and Shahid Kapoor starrer film Padmaavat is facing protest and allegations since it has announced. While in the making the filmmaker faced an attack on the sets also. However, the film has got a great response in the theatres.