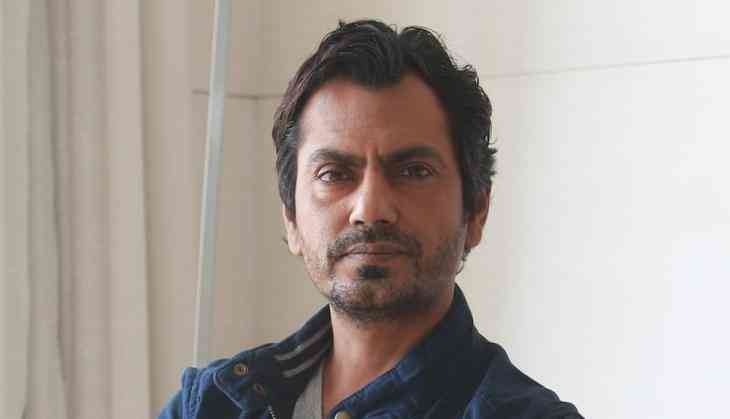 Nawazuddin Siddiqui finally breaks silence
From past few days, Nawazuddin Siddiqui has been hitting the headlines due to his family deeds and his own divorce. Actor's niece has made shocking revelations against his brother Minazuddin in her second complaint. The 20-year-old girl was sexually harassed by his uncle not once but several times from the age of 9. The girl also claimed that Nawaz didn't help her as he believed that someone is teaching her and continued supporting his brother.
Since this news broke out actor has been keeping silent over the issue, however, now the actor has finally broken his silence. In an interview with Hindustan Times, the actor thanked them for showing concern, however when they asked him about the controversy doing rounds him, he preferred to stay mum and said "no comments".
Also Read: Nawazuddin Siddiqui's niece reveals she was whacked on the chest by his brother after she resisted
Well, the actor preferred not to talk about this matter, however, his niece has revealed more shocking details to the SpotBoye. In the extensive interview with a tabloid, she revealed that Nawaz called her after she filed an FIR against his brother. His first response was "why are you doing this?" to which she replied that she had no other option as she always told him about his suffering however he didn't support her.
After hearing this Nawaz then said if she needs any help in the case then she can call him on the same number. Well, to her shock this was the first time in 5 years that he called him and indirectly he even tried to offer her financial help however she refused it.
Also Read: Do you know these 3 yesteryear actors rejected Amitabh Bachchan-Zeenat Aman starrer Don
Though both the family (niece and Nawaz) resides next to each other in Budhana, Nawaz didn't come to talk to her in a person rather through a common relative she was warned to take the FIR back or else they will do a counter FIR.
Also Read: Nawazuddin Siddiqui's niece accuses his brother of sexual harassment; estranged wife Aaliya says 'this is just beginning'