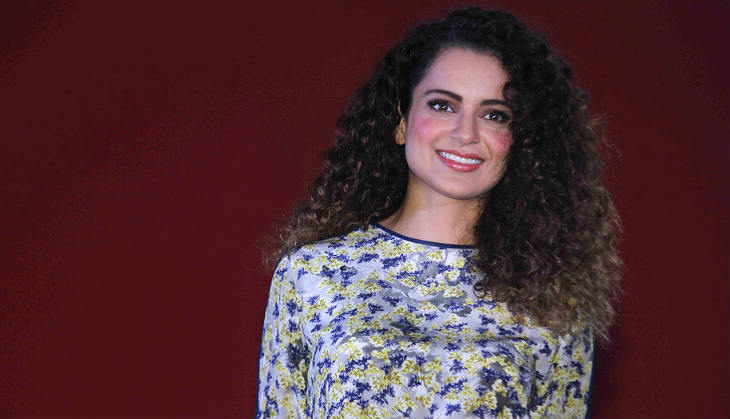 The Kangana Ranaut-Hrithik Roshan fight got even weirder on Friday when the media published excerpts of some 3,000 emails purportedly sent between Ranaut and Roshan over six months, accompanied by revealing images.
The mail trail showed that on some days, the actress sent a mail every six minutes.
After the emails were published, Ranaut's lawyer, Rizwan Siddiquee, accused Roshan of hacking into two of Ranaut's email accounts, and said: "By circulating some out-of-context unreliable emails to the media, Mr Hrithik Roshan has proved he has lost complete trust in the legal system and shall go to any extent to cause damage to my client's name, image and reputation and instill fear in her mind."
However, the email address to and from which the mail trail emerged, [email protected], is allegedly fake. Roshan's lawyers say he had complained to the Mumbai Police cyber cell about it in 2014 and that on 25 March this year, the police had registered an FIR against persons unknown for impersonating Roshan through a fake email address.
Roshan's lawyer's said: "The facts have been now presented to authorities. We will prove our client Hrithik Roshan has had no relationship with Kangana Ranaut. We have presented solid evidences of this nature to the investigating authorities."
On the same day that the email excerpts were published, the Mumbai police cyber cell got a court order that allows it to get a US-based service provider to disclose who is behind the email ID, according to the Hindustan Times.
The very public row between the two actors began this January when in an interview, Ranaut seemed to refer to Roshan as her "silly ex". In a tweet, Roshan denied rumours of an affair and filed a defamation case against Ranaut for referring to him as her 'silly ex'. His legal notice said Ranaut had sent him "senseless, personal and absurd" emails. Ranaut filed a counter notice, accusing Roshan of intimidation.