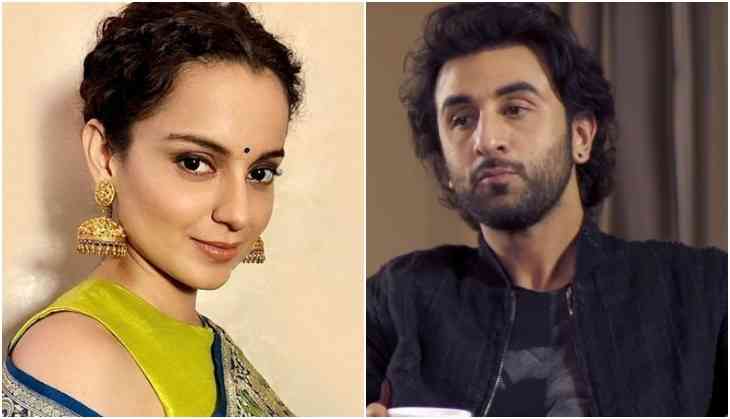 It looks like that Kangana Ranaut has decided to go totally against Bollywood and this time she has chosen to speak against Ranbir Kapoor, Ranveer Singh and Alia Bhatt. Kangana Ranaut in the recent times has just criticized filmmaker Karan Johar and actor Hrithik Roshan, and she had said several things to say about them. But this time the actress has shocked everyone as the way she has said many things about new generations stars Ranveer Singh, Ranbir Kapoor and Alia Bhatt.
The actress has called both the actors "irresponsible" and criticized them for not taking any political stand. According to Kangana Ranaut film personalities should take interest in matters of national importance.
Kangana in a recent media interaction for Manikarnika The Queen of Jhansi success party, said, "I was watching Ranveer and Alia's interview where they said, 'Why should we speak about politics? We haven't done anything.' It doesn't work like that. You have to be responsible."
"Ranbir Kapoor was telling somebody, 'Mere ghar mei toh bijli, paani aata hai (My house gets electricity and water). Why should I (care about) politics?' You have this house because of this country. It's the money of the citizens with which you buy a Mercedes. How can you talk like that? This is irresponsible," said Kangana Ranaut.
She then targetted Ranbir Kapoor for staying away from political views, "Even if my career goes away, I don't mind. If there is electricity and water coming in my home that doesn't mean I don't care about anyone else,"
"We should take interest in national matters. It's silly to think that I shouldn't be asked about anything, (thinking) 'what if I lose an endorsement?' This is stupid."
Also Read - Now this Bollywood star wants to play Wing Commander Abhinandan Varthaman on screen