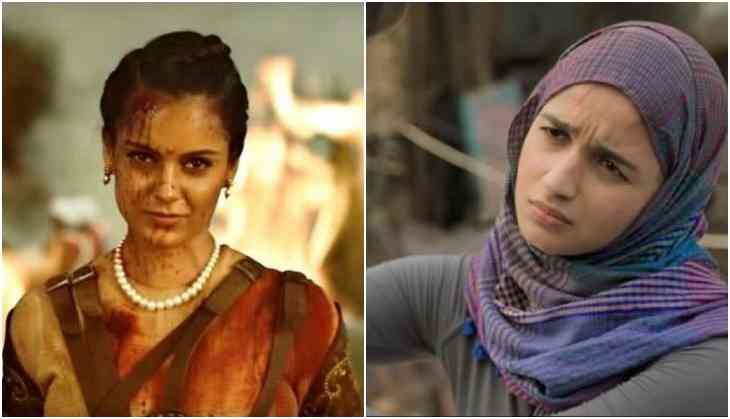 It looks like that after Karan Johar, now Kangana Ranaut has taken Alia Bhatt as her target and she is just slamming her. Recently, Kangana Ranaut slammed Alia Bhatt and other Bollywood celebrities for not supporting her movie Manikarnika - The Queen Of Jhansi. She said that Alia Bhatt didn't respond to her trailer where she asked Kangana to watch her trailer of Raazi.
However, Alia Bhatt didn't respond high to it and said that if she had hurt Kangana intentionally then she will really apologize to her but she has no intention to hurt Kangana. Even after that Kangana slammed Alia Bhatt and said that she doesn't consider Alia Bhatt as successful as she is just all about making money only. She even said that Alia's existence in the industry is because she is Karan Johar's puppet.
Now when it was asked to Alia Bhatt also and sought for her reaction she told in an interview to DNA, "I would like to react to her personally if she has any complaints. I don't want to talk about it in the media. As I have said before, I really admire her as an actor and the choices that she makes. She's a very outspoken person and I admire her for that as well. If I have upset her unintentionally, then I don't know. Basically, it wasn't my intention. I didn't do anything to get a reaction like this,"
On the professional front, Alia Bhatt is busy in the promotions of her next film Gully Boy starring opposite Ranveer Singh. The film has directed by Zoya Akhtar and it is supposed to release on Valentine Day, 14th February 2019.
Also Read - Is it Golmaal 5 or Singham 3? Ajay Devgn reveals what will be his next film with Rohit Shetty!