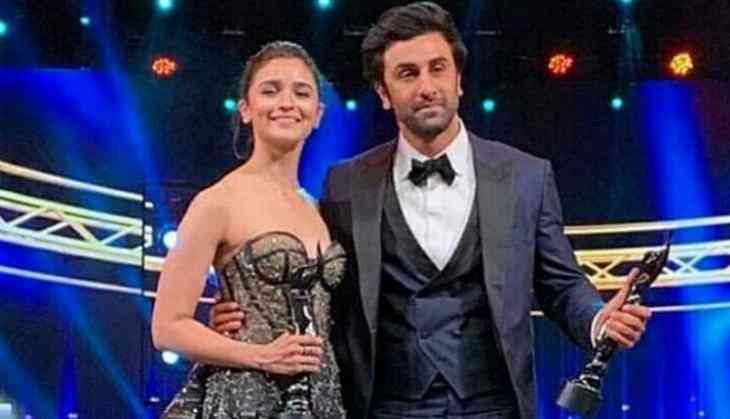 Ranbir Kapoor and Alia Bhatt have not become a couple that always makes headlines and there is not a single day when we don't see them on tabloids. Now according to the latest report of DNA, Ranbir and Alia are already engaged and that too in the most romantic way.
According to the report of DNA, Ranbir went on his knees at St Moritz, Switzerland and asked Alia to get married to him. "Ranbir Kapoor even got down on his knees for her at a recently held awards show. He did the same in St. Moritz, Switzerland. Ranlia (as Ranbir Kapoor and Alia Bhatt fans call them) then hosted a grand party to celebrate the engagement ceremony. Alia Bhatt was left blushing at Ranbir's charm," DNA reported.
However, this has not been for the first time, previously also speculations of Ranbir and Alia's wedding went viral. According to a report of IANS, a close source of Kapoor clawn told that as soon Rishi Kapoor will come back to India he will head to the preparations of Ranbir and Alia's marriage.
"Rishi is homesick and very eager to return home. They have a wedding to plan. And he's counting the days. But he's not ready yet to return," IANS quoted a source.
Let us tell you that recently some videos of Ranbir and Alia went viral on social media in which the couple could be seen kissing to each other while receiving the awards. Even in Filmfare awards, Alia Bhatt openly on the stage said "Tonight is all about love, there, my special one, I love you, Ranbir."
Also Read - 'Avengers: Endgame' director to work with this Bollywood star, not with Shah Rukh, Salman, and Aamir