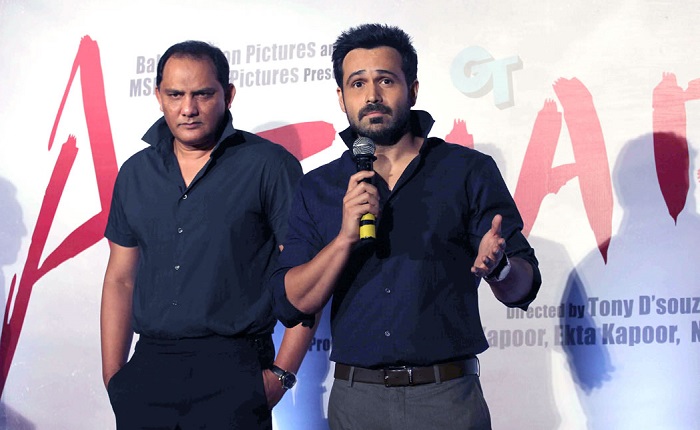 The theatrical trailer of Sushant Singh Rajput's M.S.Dhoni: The Untold Story was launched during the India vs New Zealand world cup cricket match. The next film which is looking to cash in on the current cricket frenzy is the marketing team of the Mohammad Azharuddin biopic as the makers plan to launch the theatrical trailer of the much-anticipated film Azhar starring Emraan Hashmi, Gautam Gulati, Nargis Fakhri and Prachi Desai ahead of the India vs West Indies T20 match.
A source close to the production house reveals,
Also Read: If you had to pick between MS Dhoni: The Untold Story or Azhar, which biopic would you choose?
"Ekta Kapoor is in talks with Star Network to air the theatrical trailer of Azhar ahead of the much awaited India vs West Indies Semi-Final; however the deal is yet to be locked. Having said that, the trailer will in all probabilities be aired during the cricket match."
The teaser trailer of Azhar was launched in May 2015 during the IPL in the presence of Emraan Hashmi and Mohammad Azharuddin. However, there seems to be a different plan this time.
Also Read: Mohammad Azharuddin's biopic Azhar is the latest Bollywood offering on match-fixing in cricket
"Apart from airing it during the world cup match, Emraan Hashmi, Mohammad Azharuddin and the entire cast and crew of Azhar will launch the trailer on Thursday at an exclusive event in Mumbai in the presence of the media. However the trailer will be online only once it is aired on TV."
Azhar is set to release on 13 May, 2016.