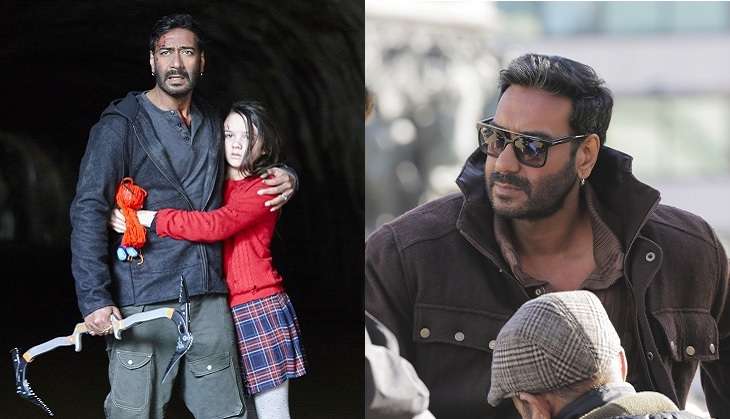 This year's big budget Diwali Bollywood release, Shivaay, is looking to end its lifetime run at the Box Office with collections close to Rs 97 crore. The Ajay Devgn film fared the best at mass centres in India, while the performance at multiplexes in metros was not up to the mark.
Our Prediction
Catch had previously predicted that the action thriller would rake in Rs 90 crore at the Box Office.
Also Read:Here's how we think the Ajay Devgn's Shivaay will fare at the Box Office.
Despite having recorded lower collections than Ae Dil Hai Mushkil - which also released on the Diwali weekend - Shivaay managed to register higher footfall owing to the low ticket prices at the mass centres.
Devgn has been vocal about the film being his most-ambitious project yet. Shivaay was shot in the mountains of Bulgaria - which added to the budget of the film. The film recorded most of its business at the Gujarat, Rajasthan, CI, CP and Uttar Pradesh centres, which are the core Hindi film belts for Bollywood.
Also Read: Watch Shivaay because it is a good film and not because of my hard-work: Ajay Devgn
Decoding the number game behind Shivaay
Expenditure
Cost of production: Rs 90 crore
Print and publicity: Rs 15 crore
Total expenses: Rs 105 crore
Revenue:
India Box Office: Rs 97 crore
India theatrical share: Rs 45 crore
Overseas share: Rs 2 crore (Approx)
Satellite rights: Rs 40 crore (Ajay Devgn's deal with Star Network)
Music rights: Rs 10 crore (T-Series)
Ancillary sources: Rs 10 crore
Total revenue: Rs 107 crore
Profit: Rs 2 crore
Return on Investment: Rs 1.9%
Verdict: Below Average
Also Read: Shivaay Box Office: Despite poor reviews, Ajay Devgn's film has a decent show at the ticket window
Shivaay garnered negative reviews from the critics. However, the audience word of mouth was mixed. While the collections appear to be low, this is only a direct result of the high costs. Although Ajay Devgn recovered the investment, the film entailed losses in terms of the distribution in a few circuits. The cost of production of Shivaay does not include Ajay Devgn's acting and direction fees since he is also the producer of the film. Had he taken Rs 35 crore in acting fees, Shivaay would have been a major loss maker for the actor.