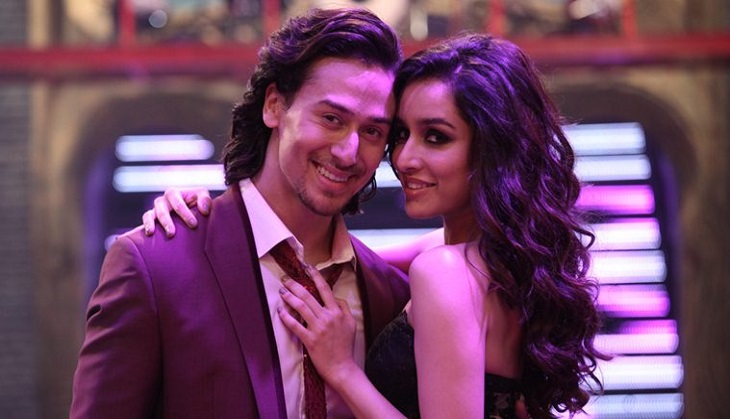 Tiger Shroff, Shraddha Kapoor and Sabbir Khan launched the song Get Ready to Fight from Baaghi, recently. They hope the song inspires the country's youth.
While talking about inspiration, the two young stars spoke about superstars Salman Khan and Hrithik Roshan, actors they admire and hold in high regard.
Also Read: Baaghi: Tiger Shroff says he thinks exactly like Hrithik Roshan
Tiger Shroff:
"Hrithik Roshan has inspired me the most from Bollywood. I consider myself lucky to be in same industry as him and I think he is a very hardworking person on screen as well as off screen. Acting, body language, dancing...he puts in his 100 per cent in everything and pushes himself to the extreme. I got a chance to get a lot of tips from him which was of great help to me. We endorse the same brand called HRX which revolves around fitness"
Shraddha Kapoor:
"Even I have always been a huge Hrithik Roshan fan but at the same time, Priyanka Chopra inspires me the most. I feel she has proved herself time and again."
Producer Sajid Nadiadwala bought the official rights of the title 'Baaghi' from the producers of the 1991 Salman Khan film. When Tiger and Shraddha were asked whether they have interacted with the superstar and gained some action tips, they said: 
Also Read: Baaghi: Watch Tiger Shroff and Shraddha Kapoor pay tribute to Shammi Kapoor
Tiger Shroff:
 "I have never got a chance to spend a lot of time with Salman Khan but I am sure whenever I meet him, I will be awestruck by him."
Shraddha Kapoor:
"Salman Khan has done many films with my father. I have been a huge Salman Khan fan since the the 90s. The way he has carved his name in the industry is very inspiring and there is a reason he has crores and crores of fans in India."
Baaghi releases on 29 April, 2016.