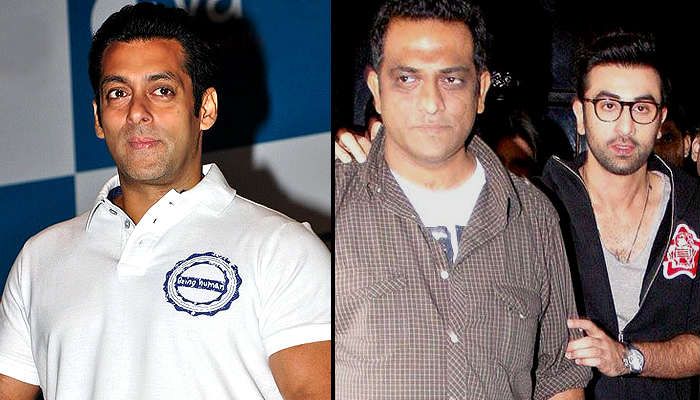 Can you create a comparison between two actors like Ranbir Kapoor and Salman Khan? Well, it doesn't matter from which "camp" you belong to, it is not fair to compare them to each other.
Both Salman and Ranbir enjoy their own fan following and have created separate spaces for themselves in the industry. However, seems like filmmaker Anurag Basu differs here.
While talking about his Jagga Jasoos actor Ranbir Kapoor, Basu told the media on Tuesday, that he would anyday prefer Ranbir over Salman. No, not because the bond he shares with Kapoor, but because he considers one to be a better actor than the other.
While everybody is entitled to his/ her own views, this is how the director explained his opinion:
"I am glad there is an actor like Ranbir who is taking the risk. There are not many actors, who would do it. He is not like Salman who is doing same thing film after film. He is boring. How can you do that?,"

"At least he is experimenting with his craft, he is pushing the envelope, and he is taking the risks," he added.
Considering how people have started talking about Ranbir-Salman, do you think the era of Salman-Shah Rukh has ended?
-- With inputs from PTI