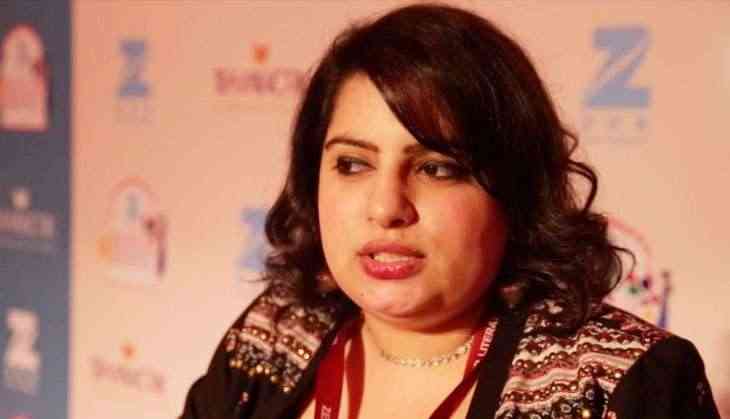 Bollywood actor Akshay Kumar, recently got slammed by comedian and AIB star actress, Mallika Dua, and her father journalist Vinod Dua. The journalist took to his social media account and hit the actor for making insensitive comments about her daughter.
He took to his Facebook account and posted the clip from the shooting of a popular comedy show "The Great Indian Laughter Challenge" along with a caption that read, "I am going to screw this cretin Akshay Kumar for telling his co-worker Mallika Dua that 'Aap bell bajao, main aap ko bajata hun' (You ring the bell, I will bang you)... This is his sense of humour and language..." But the post was soon deleted.
Also Read: Mallika Dua, Vinod Dua slam Akshay Kumar for sexist comment, then delete their posts against the actor
Not only him, Mallika too posted the clip on Twitter account and wrote, "Hey! Quick question. Does anyone find 5:26 funny? Charming? Entertaining? Family entertainment. GEC." The clip too was deleted but it was caught hold by Akshay Kumar's fans who left no stone unturned to troll her.
Sorry to quash your hunger for sensationalism but Facebook and perhaps a copyright claim had it removed. Find something better to do. pic.twitter.com/c9zwEslJgA

— Mallika Dua (@MallikaDua) October 26, 2017
Check out how she got trolled:
Not that I've slightest concern for Akshay Kumar, but in current Mallika Dua controversy, I don't think "bajao" had any sexual undertones.

— Shraddha Upadhyay (@Shraddha48) October 25, 2017
This is u, right?
U r kicked out from the show. Now u r seeking for public's attention by @akshaykumar name. Shameless. pic.twitter.com/8EbCoSfahg

— Akshay Kumar 🙏 (@KattarAkkian01) October 25, 2017
It was hilarious to see #VinodDua response on @akshaykumar remark for @MallikaDua
When Things dont go well then pls dont make them worse

— Ankur Sharma (@ankurysharma) October 26, 2017
Mallika after getting targeted, protected all her tweets and gave a befitting reply to all her haters and trollers. Check out what she tweeted:
Sorry to quash your hunger for sensationalism but Facebook and perhaps a copyright claim had it removed. Find something better to do. pic.twitter.com/c9zwEslJgA

— Mallika Dua (@MallikaDua) October 26, 2017
Oh just needed a break from hooligans. https://t.co/3X7IDJ3FeV

— Mallika Dua (@MallikaDua) October 26, 2017
Because I don't enjoy abuse and cyber bullying. https://t.co/PeF8XNybFD

— Mallika Dua (@MallikaDua) October 26, 2017
Frunz. You may now address me as Jamun ki Saudaagar BKL. https://t.co/x1H8EDbYjV

— Mallika Dua (@MallikaDua) October 26, 2017