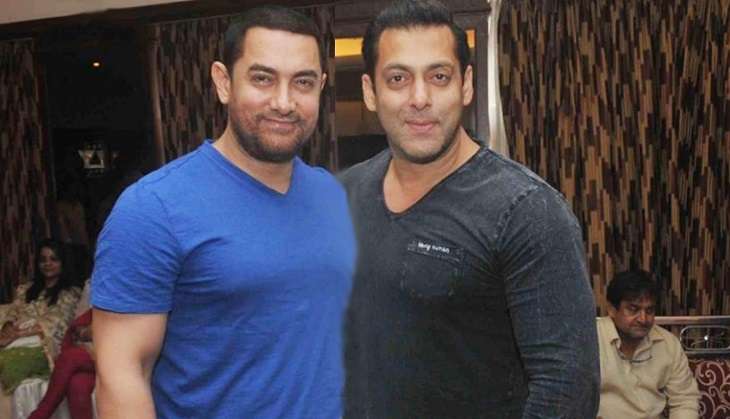 On the sets of his upcoming wrestling drama, Dangal, which is scheduled for a Christmas 2016 release, Aamir Khan revealed that after Andaz Apna Apna, he would love to work with Salman Khan again, provided he gets the right script.
"I would love to do Andaz Apna Apna 2 with Salman. I hope to work with him again but only if the right script and film comes up. I'm sure both of us would love to do it," he said.
Aamir Khan also revealed that he is a big fan of Salman Khan's acting and he absolutely loved the way the superstar looks in Sultan.
Also Read: Christmas release sure for Dangal. But when will its trailer be out? Aamir Khan answers
"Kapdon mein toh vo achcha lagta hi hai, aur kapdon ke bina toh aur bhi. Langot mein toh sabse achcha lagta hai. (He looks great whn he is wearing clothes, but even better without them! he is looking great in the langot). He is a very charming, gifted man. I am a big fan of his acting."
Also Read: Dangal goes beyond wrestling: Aamir Khan on comparisons with Salman Khan's Sultan
Aamir also brushed off reports of Sultan and Dangal being similar. The actor revealed that the story of Dangal goes beyond wrestling.
Directed by Nitesh Tiwari, Dangal is slated to hit the big screen on 23 December, 2016.