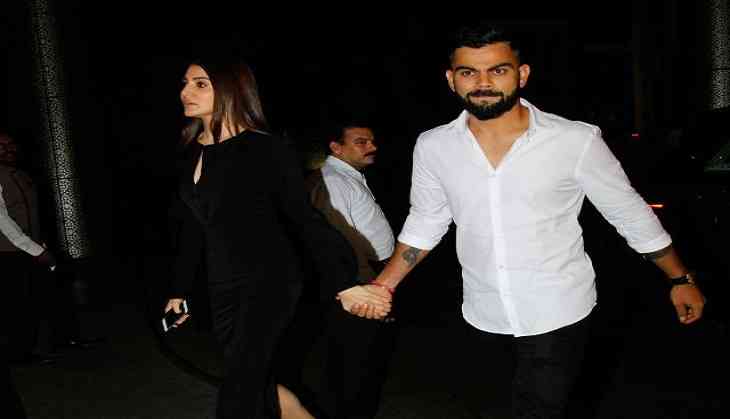 Bollywood actress Anushka Sharma and Indian cricketer Virat Kohli are one of the most talked about couple of the Tinsel town. Every now and then, the pictures of the couple come up that give us some serious relationship goals. According to the speculations doing rounds on the internet, it is being said that they both are ready to get married to each other.
Although Anushka's spokesperson had denied all such reports regarding the marriage but the couple along with their family members have left for Italy which only adds the fuel to the fire. Not only this, according to reports by the India Today, the couple will register their marriage at the Bandra family court on January 4. Their love story has always been a sweet one since they did not hide their feelings for each other. Well, atleast Virat did not. He has always been open about his love for her and has quite a number of times expressed her love for the actress.
ALSO READ: Amid all the marriage rumours, Virat Kohli-Anushka Sharma leave for shopping in Switzerland
Virat has in the true sense stood by her side both in the good and the bad times. Inspite of the busy schedules, we have seen him visiting her during the promotions of her production ventures or by taking her side when people started blaming her for the cricketer's bad performance during the match.
Virat has time and again proved that he is a true gentleman who loves her girlfriend a lot. Here are five times when the cricketer expressed what Anushka means to him. Check them out:
1. Virat has proved that her girl is the most important person in his life
Be it saying himself or putting statuses for her, he has again and again mentioned the fact that after her mother, Anushka has been the only person whose presence is the very essence of his life. On International Women's Day, he even posted a picture that said it all. The caption of the picture read, "Happy women's day to every woman out there, but specially to the two strongest women in my life. My mom for looking after the family in toughest times in life and @anushkasharma for fighting against the odds regularly and standing up for righteousness and changing the norms #happywomenday."
Aww!
2. Updating his profile picture with her love

twitter
Virat Kohli has in a way proved his commitment towards his relationship by keeping his display picture on the social media with her. His recent picture shows that couple candidly getting clicked at an event in the honour of the Indian cricket team.
3. Anushka will always be his Valentine
On the day of the lovers aka Valentine's Day, he uploaded a picture on his social media account with his lady love Anushka and captioned it as, "Everyday is a valentine day if you want it to be. You make every day seem like one for me."
ALSO READ: Virat Kohli-Anushka Sharma wedding: Here is the love story of most celebrated couple of India
4. He can hold her love in public and say "She's mine"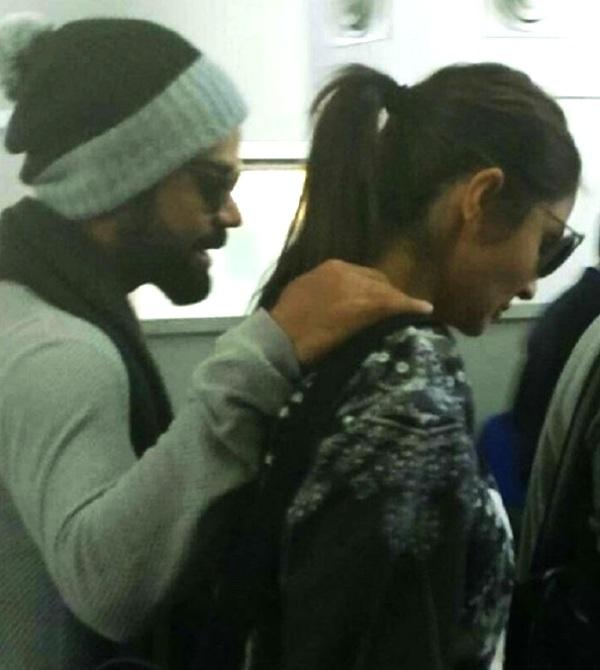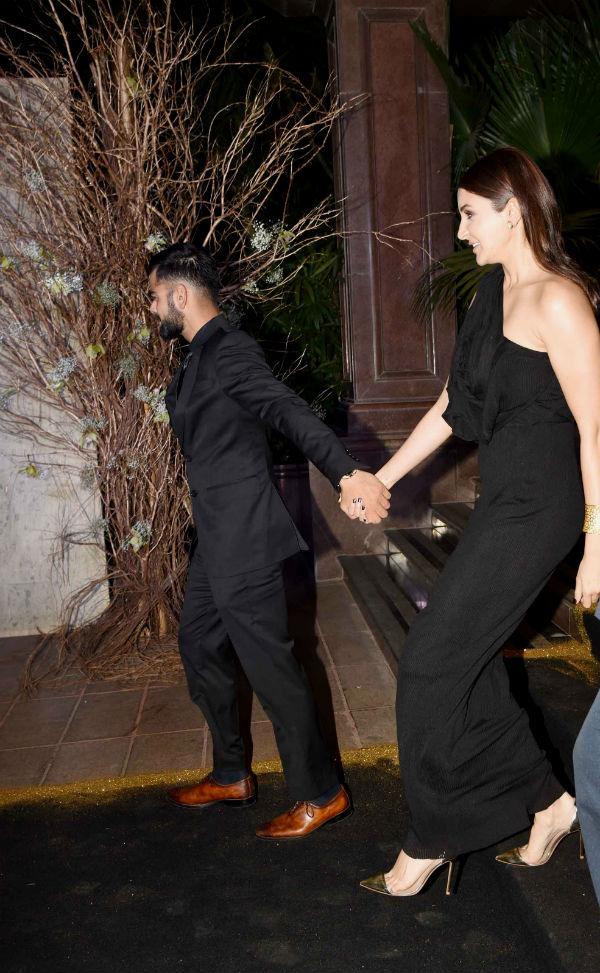 They both make a beautiful pair and there is no doubt about it. They have been one of the stylish pair and they proved this during Manish Malhotra's 50th party, when they both made an entry together. Not only during this time, a couple of times it has been noticed that he cannot keep his hands off her and wants the world to know that he is the luckiest of them all because Anushka is with him.
5. He gives her a credit
ALSO READ: Confirmed! Virat Kohli-Anushka Sharma getting married; details inside
Virat, in quite a number of interviews, claimed that it is because of her that Virat is now at this position. He has even changed him a lot and made him a better person. In one of his interviews, he said, "It's the magic of my ladyluck. I didn't have any senses before, but ever since the lady has come into my life, she has taught me a lot of things. So I have grown better in the last four years. My intelligence has grown in these years with her. She has taught me manners, gotten me calm. Also, she taught me how to utilize your potential to the fullest at whatever point you are in your life. When I was in my bad phase, my flip in my attitude has come because of her and her alone. At that time she understood what I was going through. She kept me motivated. As a support she helped me push through. She was a constant standing by like a rock. Then when I started doing well, she was still there by my side. It was a special thing for both of us because she too faced a lot of flak during that time. People started telling in that bad phase that 'these young players just want to enjoy.' So just because these people don't want to, I shouldn't be in a relationship. How absurd is that?"
Now that their wedding rumours are on full swing, we can't wait to see both of them in the bride and groom avatar. Virat, however has proved that he is the best boyfriend anyone can get!