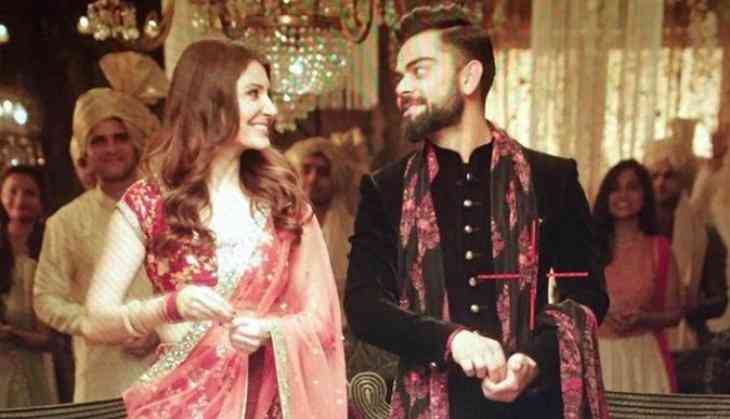 The 'run machine' of Indian cricket team Virat Kohli is not just the king on the ground but the Indian skipper also rules millions of hearts of his fans especially female fans. That's why Virat Kohli is often referred as one of the most desirable bachelors across the globe. But here is some bad news for the fans of Virat Kohli, as the cricketer may tie the knot with one of the most beautiful ladies with the great sense of humour and it is none other than Bollywood superstar Anushka Sharma.
Even though Anushka Sharma's spokesperson has denied all the rumours doing round on the Internet but if all the pieces of evidence and media reports are anything to believe then she is getting married to Virat Kohli in Italy. In fact, the reason why the rumours are getting more hype because the duo left India last night. And as per reports in the India Today, the most celebrated couple of India are planning to "register their marriage at the Bandra family court on January 4. Anushka has apparently already picked up the registration forms for that date."
Also Read: Indian skipper Virat Kohli and Anushka Sharma to get married at the Adelaide Oval?
If the media reports are anything to believe then Virat and Anushka's wedding will take place on December 12. The wedding dates of Virat Kohli and Anushka Sharma was reportedly finalised when the duo visited Sri Lanka this year. When the fans of the 'Virushka' were busy drooling over their gardening pictures, the families of Virat and Anushka met to finalise the dates o their weddings.
Also Read: Virat Kohli-Anushka Sharma wedding: Here is the love story of most celebrated couple of India