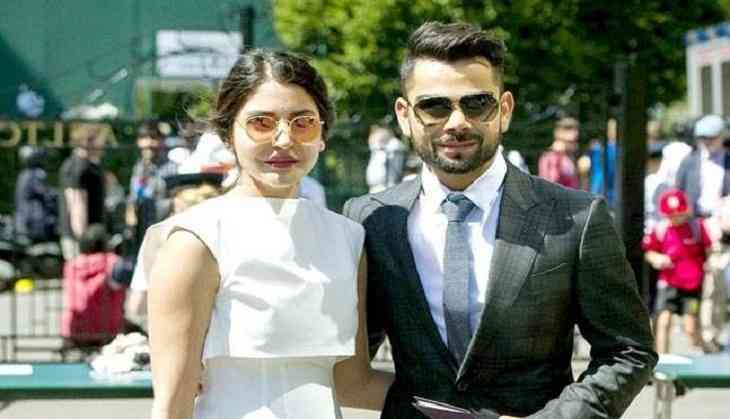 The most celebrated couple of India, Bollywood superstar Anushka Sharma and Indian skipper Virat Kohli have once again created a buzz in the media by leaving for Switzerland last night. From last few years, the speculations have been doing rounds on the Internet that the duo is going to get married.
Recently, when the skipper Virat Kohli had asked for rest from the Board of Control for Cricket in India (BCCI), the rumours began raging that he is asking for rest because he is getting married to Anushka Sharma. Now that he has been granted leave, the rumours that they are getting married have once again created a storm on the Internet.
However, amid all the speculations about their marriage, the duo has left for Switzerland in the intervening night of Thursday-Friday. Last night Kohli left from the Delhi airport and his girlfriend Anushka boarded her Swiss Airways flight in Mumbai. Virat reached Delhi airport at around 11.30 pm, and his flight took off at 2.45 am. As per reports are given in the India Today, Virat was seen wearing a jacket and he had covered half of his face with the hood. On the airport, Virat even refused everyone who was taking pictures with him.
Even though it is not confirmed yet but if the reports doing round on the internet are anything to believe, then they are getting married in Italy on 12 December in Italy. Not just Anushka but her father Ajay Kumar, mother Ashima and elder brother Karnesh ware also spotted at the Mumbai airport.
Also Read: The possible guest list of Anushka Sharma and Virat Kohli's wedding!
Just yesterday the spokesperson for Bollywood superstar Anushka Sharma denied all the rumours doing round on the internet. But if all the pieces of evidence are anything to believe then the duo is set to tie the knot in this month.