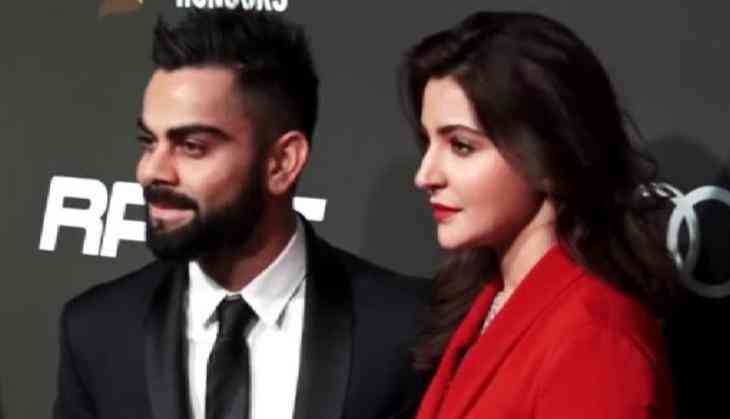 The most celebrated duo and celebrity couple of India Virat Kohli and Anushka Sharma have been in a relationship for a long time now. And in the last few years, rumours about them getting married took social media by storm from time to time.
Just a few days back when Virat Kohli asked the Board of Control for Cricket in India (BCCI) for rest in December, rumours took social media by the storm as it was speculated that he asked for rest because of the wedding. And now when Virat Kohli has been given rest from the upcoming three-match One Day International series and T20I series, rumours have once again surfaced that the duo is getting married on 12 December in Italy.
However, this time people are more sure about them getting married. Because just after Virat, his childhood coach Rajkumar Sharma has also applied for the leave from the crucial CK Nayudu U-23 semi-final game. Incidentally, it is also being said that at the same time Virat Kohli along with his buddies is traveling to Italy. The well-known fashion designer Sabyasachi Mukherjee was also spotted leaving Anushka Sharma's house last week.
Well nobody is sure whether the most loved couple of India Virat Kohli and Anushka Sharma is getting married or not. But if one will look at all the evidences clearly then something is cooking up whether a marriage or engagement.
Also Read: Here is a list of 17 records shattered by Indian skipper Virat Kohli in 2017
Well if the marriage or the engagement happens then here is the possible guest list:
Indian skipper Virat Kohli's family and friends can be the part of closed-door affairs along with the childhood coach of Indian captain. But the players of Indian team may not get the wedding invitation as the duo is planning to make it closed-door. Even though men-in-blue are not the part of invitation list, but they will be invited to the reception that might take place in the economic capital of India, Mumbai.
Recently, Virat Kohli had confessed in a chat show that Anushka Sharma has been a constant support in his life and the former Indian pacer Zaheer Khan guided him about his relationship with the Bollywood queen.
"A very big reason behind me not hiding my relationship is Mr. Zaheer Khan. Luckily he was one of the first guys I spoke to about this and he said whatever you do don't try to hide it because you'll stress yourself. And on top of that you're in a relationship, you're not doing anything wrong," Kohli said.
Also Read: Virat Kohli-Anushka Sharma getting hitched? Either marriage or Engagement, something is cooking up; here is the proof
"Her support helped me push through, however bad it was for me. She was a constant in that time... And then Australia happened (the tour in 2014-15 when Kohli scored four hundreds in four Tests) and I ended up scoring runs, in her presence. So it was a special thing for both of us because she also faced a lot of flak. We were being criticised and people were saying this is what happens when you allow girlfriends on the tour. I thought, if you don't think this is right then no one can be in a relationship. According to you all - either get married or remain single. How can that be?" he said.