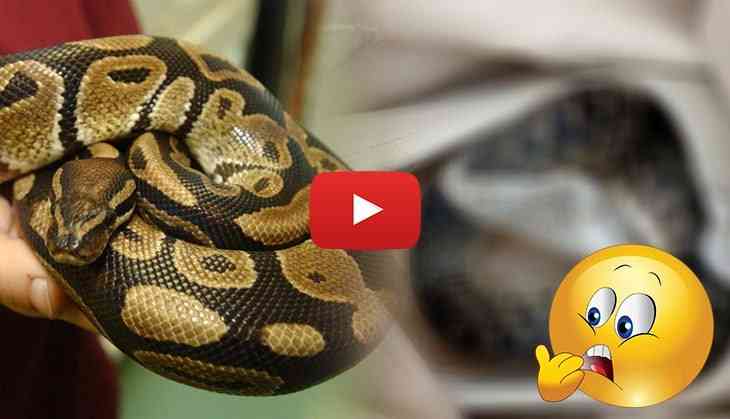 Can you imagine a snake curling up in your shoe? Isn't that horrible! Well, the same situation happened with a Scottish grandmother who discovered a snake inside her shoe.
As per the reports of news.sky.com, a Scottish grandmother named Moira Boxall who had returned from a trip to Australia has found a snake curling up inside a shoe in her suitcase.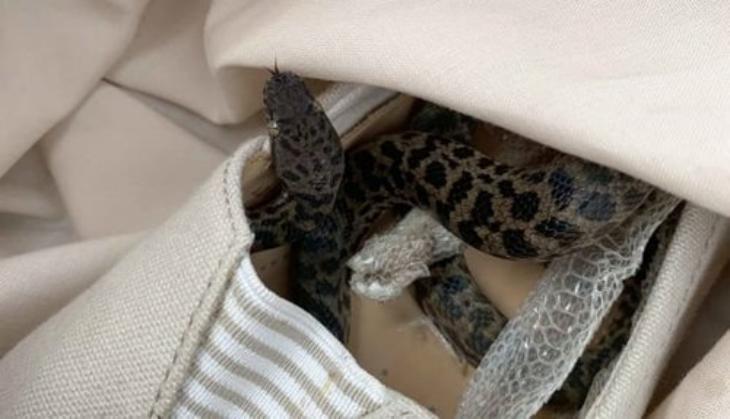 It is to be believed that the reptile had smuggled itself during grandma's 9,000-mile flight journey from Queensland to Glasgow.
Boxall's son-in-law Paul Airlie told Australian broadcaster ABC News that her grandmother thought the snake as a toy initially and kept inside her luggage by someone as a prank.
After realising that it's a snake then she covered the show with a box and called her son-in-law Airlie, who later, called the Scottish SPCA.
Also, Scottish SPCA animal rescue officer Taylor Johnstone said that they have removed a snake from a property in Bridge of Allan.
Also read: Weird! This woman has 500 holes in her eyes and the reason will give you goosebumps!
He further told that he had received a call from a woman who had just returned from her holiday trip to Australia and found a small snake inside her shoe in her suitcase.
Also read: Watch this viral creepy video of python and bird fighting on TV antenna