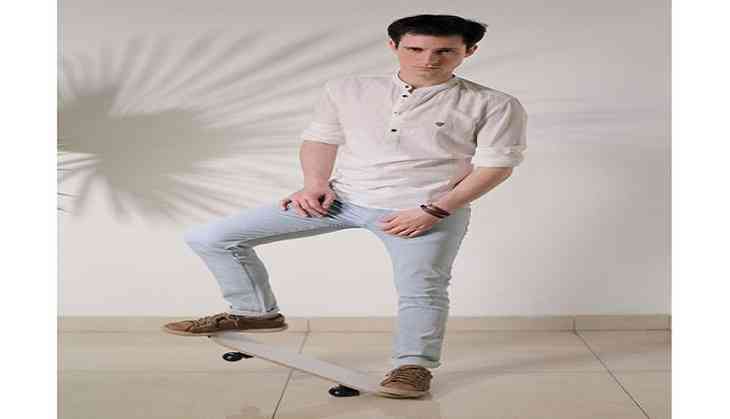 Putting on his signature cream dhoti, Mahatma Gandhi marched his way to getting Independence for India in 1947.
70 years later, men in India have evolved tremendously when it comes to fashion.
True, change is the only constant in fashion, but one would agree, the only constant for men in the last seven decades has been comfort wear.
When it comes to putting on an Independence Day ensemble, it is imperative to pick the hearty trio of saffron, white and green with a splash of blue.
While going full desi seems to be the most common choice, the designer of John Players and John Players Jeans, Deepak Sarohahas another idea - modern aesthetics.
He said, "If experimenting and colour blocking is your kind of thing, then independence is the perfect occasion to blend patriotism and fashion. Our tri colour is very vibrant which makes it easier to wear it during summer."
Here are a few fashion tips by Deepak for the fashion connoisseurs who want to celebrate this Independence day in style.
Solids with a twist: Don't just go for a simple solid. Instead pick a grainy texture or a boota shirt which would add a noisy surface to achieve a fresh look. These shirts are a perfect fit because they aren't loud but demand attention at the same time. The marled yarn shirts with a granular touch provide a characterful weathered and irregular texture is an easier choice if you don't enjoy prints.
Colours: Wear a shirt, that has a spray paint effect.An irregular, non-geometric take on the overall printing of wovens; which delivers the right effect. Closely related to the pixilation of graphics, this technique gives a hands-on experience.
Florals: Giving tribute to the martyrs, a floral shirt or tee-shirt can be a sober choice. A dark or distinct contrast pattern of floral in tri-colouragainst a complex matrix creates a noisy print motif. You could also go for chintz floral, if you find the tropical print too common.
Touch of Desi: For those who, an element of traditional is essential, go for the popover shirts. These silhouettes have evolved from full button down to half-retaining the shirt collars. With and without the collar variation, the hem gains a new shape: a more kurta style with apple shaped hemline. Chambray and Oxford linens are more seen with stylized pockets and button variations
Matching it right: For bottom wear, if you love prints, let it trickle down, where the nature of prints is more tonal, structure looking and as good as solid from a distance. If linen trousers are a must and can't let go of them this summer, then shades of white blends well to make the torrid summers cool.
Also if you want to give it a more casual and comfortable look, the woven joggers are the right choice for you.
-ANI