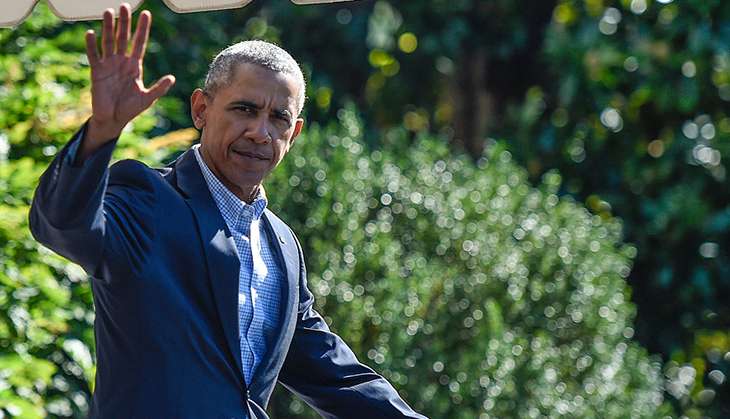 Giving out detail of the talks held at the 14th Association of Southeast Asian Nations (ASEAN)-India Summit, United States President Barack Obama said that discussions were held about fighting Terrorism through coordinated efforts.
"We discussed the importance of continuing to share information to prevent terrorism and the flow of foreign fighters," said Obama.
"Given the threat of climate change to all our nations, especially countries in this region, we agreed on importance of bringing the Paris Agreement into force as soon as possible," he said.
"We agreed to cooperation in fight against human trafficking, including sharing more information on smugglers, law enforcement cooperation and more support for victims," he added.
He also highlighted the growing international concern over Democratic People's Republic of Korea advancing its nuclear technology.
"At the East Asia Summit, our 18 nations expressed grave concern about North Korea's provocative missile launches, highlighted the threat posed by its nuclear and ballistic missile programmes and called on North Korea to uphold its international obligations," said Obama.
Talking about trade with ASEAN, the U.S. President said, "With their strategic location along vital trade routes, the ten ASEAN nations are critical to peace and prosperity not only in the Asia-pacific but to the world."
"The United States and ASEAN are among each other's top trading partners. We are the largest investors in this region and ASEAN is our largest market for U.S. exports supporting hundreds of thousands of American jobs. So, our trade and investment fuels jobs and prosperity across our countries. That's why as part of my rebalance of American Foreign policies in the Asian Pacific, I have deepened our engagement with the nations of South East Asia and with ASEAN as an institution," he added.
Talking about the U.S.-ASEAN Connect programme, the U.S. Government's strategic framework for economic engagement with the ASEAN and its member states announced by Obama in February 2016 at the U.S.-ASEAN special Leaders' Summit in Sunnylands, California, he said Washington is stepping up its efforts to increase trade and investment as part of the initiation.
He reiterated that he is determined to do all he can and encourage the U.S. Congress to approve TPP (Trans-Pacific Partnership) before leaving office.
The TPP involves a pact of 12 countries aimed to deepen economic ties between these nations, slashing tariffs and fostering trade to boost growth.
The agreement could create a new single market something like that of the European Union.
-ANI