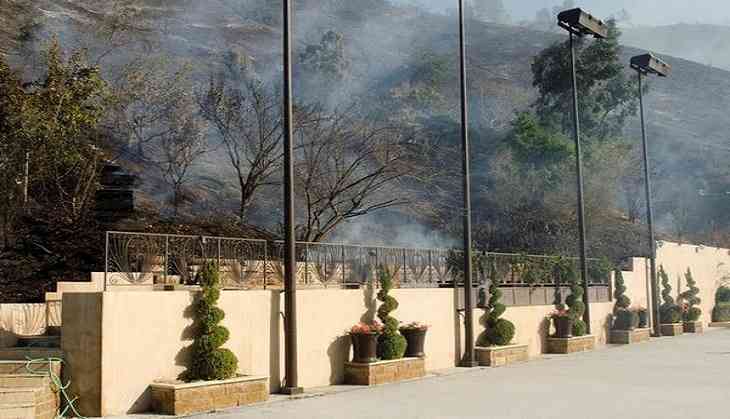 At least four houses were scorched in hilly Los Angeles posh neighborhood Bel-Air, where sprawling villas costing tens of millions of dollars are home to celebrities and other wealthy Angelenos.
As fires raged out of control across Southern California, a new blaze erupted in the Bel-Air neighborhood of Los Angeles, near iconic landmarks like the U.C.L.A. campus and the Getty Museum, home to old masters paintings and ancient Roman statues, reported the New York Times. It burned up to the edges of the 405 freeway, the nation's busiest highway. A part of a winery owned by media mogul Rupert Murdoch has also been burnt, according to the media report.
"We believe the winery and house are still intact, We are monitoring the situation as closely as we can and are grateful to the efforts of all the first responders,"Murdoch said in a written statement on Twitter.
The fire, which ripped through Ventura County north of Los Angeles, triggered evacuation orders for some 150,000 people and has damaged 150 buildings. Authorities say, some 12,000 structures remain threatened by the inferno. The so-called Skirball fire is likely to last several more days.
-ANI