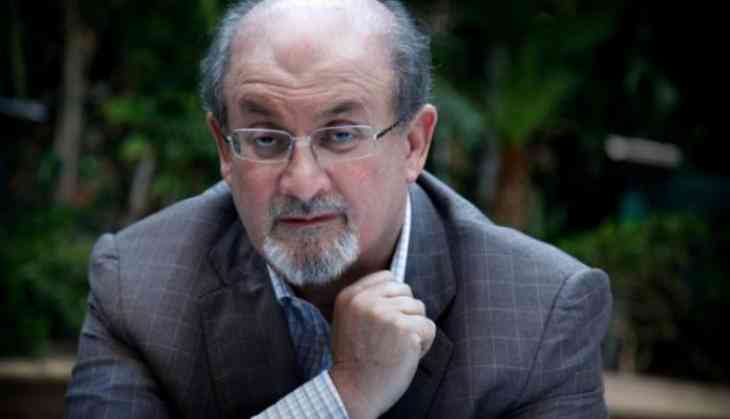 White House weaponising 'fake news' against fourth estate: Salman Rushdie (ANI)
British Indian novelist Salman Rushdie has once again trained his guns on United States President Donald Trump, saying that the White House is waging a war on the fourth estate under the label of 'fake news'.

Speaking at the New York public library at 'A Dangerous Moment: Shades of Red and Blue', hosted by the Ethics Centre and supported by the Guardian, the noted novelist said it is a worrying development that Trump is declaring the media as the 'enemy of the people.'

Rushdie further opined that the entire force of the U.S. Government is aimed at the fourth estate, which is an extremely important part of the democracy.

"The White House, from which all untrue flows, is now flipping it and accusing its opponents in the mainstream media of being liars. It's very worrying because if we are going to live in a country in which truth is an aspect of your belief system, then that's a very unstable society," he said at the event.

The President on several occasions has lashed out against certain sections of the media, often branding them as 'fake news'.

In February, the White House had barred several media organizations from covering spokesman Sean Spicer's off-camera question-and-answer session.

The list of organizations not allowed to attend included CNN, The New York Times, The Hill, Politico, BuzzFeed, the Daily Mail, BBC, the Los Angeles Times and the New York Daily News.

Trump has persisted with his continued criticism of the media, saying that fake news is "the enemy of the people."

"A few days ago I called the fake news the enemy of the people, and they are - they are the enemy of the people," Trump said.

Later in the day, the President took to Twitter to project the press as "a great danger" to America.

"FAKE NEWS media knowingly doesn't tell the truth. A great danger to our country. The failing @nytimes has become a joke. Likewise @CNN. Sad!," Trump tweeted.
-ANI