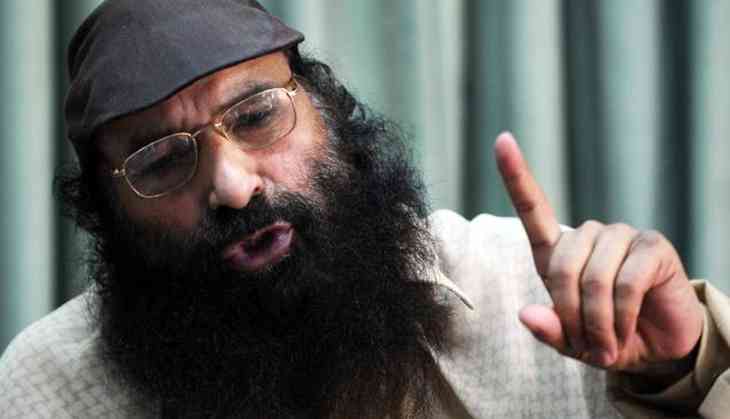 U.S. designating Hizbul Mujahideen as terrorist organisation is 'saddening': Pakistan FO
Pakistan Foreign Office spokesperson Nafees Zakaria reacted on the United States' decision to declare Hizbul Mujahideen as a Foreign Terrorist Organisation and a specially-designated global terrorist group and termed it as "saddening".
Zakaria claimed that the United States has always appreciated Pakistan's sacrifices in counter-terrorism efforts, which makes this decision saddening, but the primary issue in Pakistan-India relations is that of Kashmir "which has to be resolved through dialogue".
Addressing a weekly media briefing, FO spokesperson Nafees Zakaria said that Kashmiris' struggle for their right to self-determination has been rightfully continuing for the past 70 years. He said Indian occupation forces had used excessive force against people in India-held Kashmir and they are "continuing to do so", the Dawn reports.
With the blacklisting of Hizbul Mujahideen, the U.S. has indicated that President Donald Trump is more serious on applying pressure on Pakistan to do more about tightening the screws on terrorist groups that allegedly use its territory for launching cross-border attacks in Afghanistan and India-held Kashmir.
Hizbul Mujahideen is one of the largest and oldest Pakistan-based terrorist groups operating in Jammu and Kashmir and has been accused by New Delhi of orchestrating attacks in India.
The U.S. Department of State announced on Wednesday that it had designated Hizbul Mujahideen as a foreign terrorist organisation and as a specially designated global terrorist.
"These designations seek to deny HM the resources it needs to carry out terrorist attacks," said the State Department while reminding U.S. citizens that they were now prohibited from engaging in any transactions with the group.
Earlier, the United States had designated the group's 71-year-old leader Syed Salahuddin alias Mohammad Yusuf Shah as a Specially Designated Global Terrorist on June 26, when Prime Minister Narendra Modi was in a meeting with President Donald Trump at the White House.
-ANI