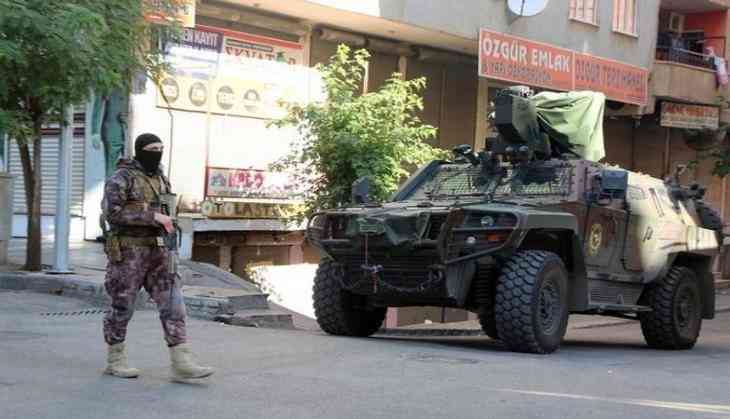 Turkish General Staff on Saturday informed that around 900 terrorists were "neutralised" in an operation against the insurgents in Syria's Afrin region.
The operation Olive Branch was launched to clear Kurdistan Workers' Party (PYD/PKK) and Islamic State (IS) terrorists from Afrin, northwestern Syria on January 20.
The Turkish General Staff said in a statement that the armed forces had destroyed 15 terrorist targets and neutralised 74 terrorists in Friday night airstrikes, reported Anadolu Agency.
Turkish forces have been carrying out a clearance operation against the insurgents to establish security and stability along Turkey's borders.
--ANI