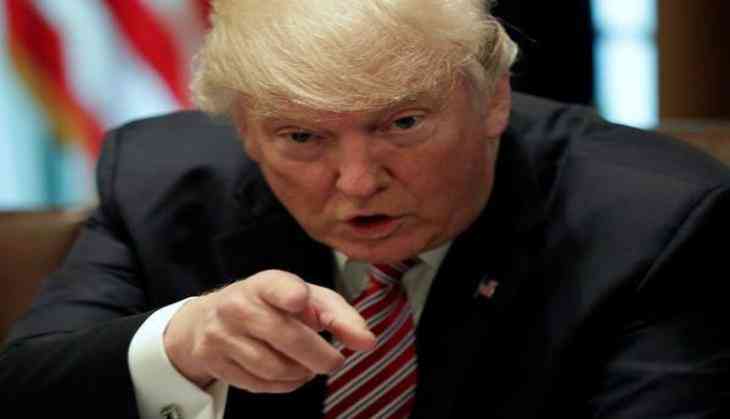 United States President Trump has slammed media for bringing disregard to America and has accused it of "trying to take away our history and our heritage" at a campaign-style rally at Pheonix, Arizona.
Trump labelled the media as "the source of division" in the United States. He claimed that the media "would rather getting ratings and clicks than tell the truth."
"The only people giving a platform to these hate groups is the media itself and the fake news," Trump added.
He then mocked the media present at the rally, accusing news outlets of "turning the cameras off" at the rally and cutting off coverage of the event.
"For the most part honestly, these are really, really dishonest people, they're bad people," Trump said of the media at the rally in Phoenix.
"I really think they don't like our country, I really believe that."
He called out more media outlets by name, but praised Fox News and Sean Hannity for their "fair" coverage of his presidency.
President Trump strongly defended his response to violence in Charlottesville, Virginia, at his first public rally in Phoenix since his remarks initiated a national debate about whether his astatement had emboldened racists.
Trump taunted the "anti-fascist" protestors known as "antifa" that clashed with the white supremacists in Charlottesville in which three people died.
"All week the media are talking about the massive crowds that are going to be outside. Where are they?" Trump asked.
"It's hot out. It is hot. I think it's too warm. They show up in the helmets and black masks and they have clubs and everything. Antifa!"
-ANI