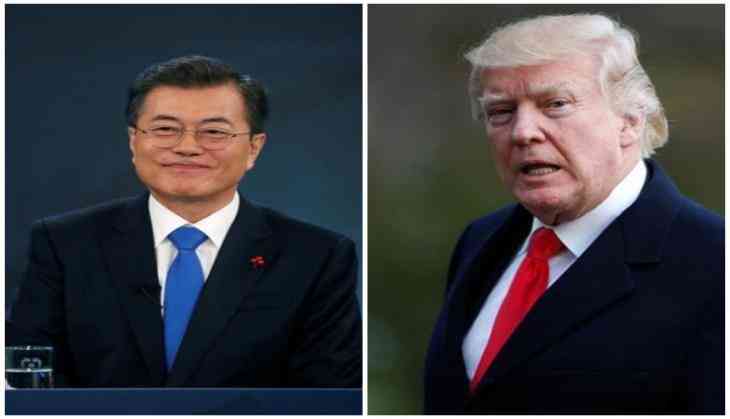 United States President Donald Trump and his South Korean counterpart Moon Jae-in spoke over the phone on Friday and agreed to address the human rights violations in North Korea.
According to the White House statement, "The two leaders discussed the importance of improving the human rights situation in North Korea and underscored their commitment to work together on this issue."
Adding, "President Trump reiterated his commitment to addressing the trade imbalance between the two countries."
Trump wished Moon and South Korea for a successful Pyeongchang Winter Olympic Games, which begins from February 9, the Yonhap news agency reported.
Trump met with a group of North Korean defectors at the Oval Office in White House on Friday and discussed ways to end the nuclear programme of North Korea and highlighted the human right abuses of the country as well.
Earlier this month, North and South Korea agreed to field a joint women's ice hockey team and also march together under a unified Korea flag at the opening ceremony of the Winter Olympics.
The winter games will take place from February 9 to 25 while the Pyeongchang Winter Paralympics will be held between March 8 to 18.
--ANI