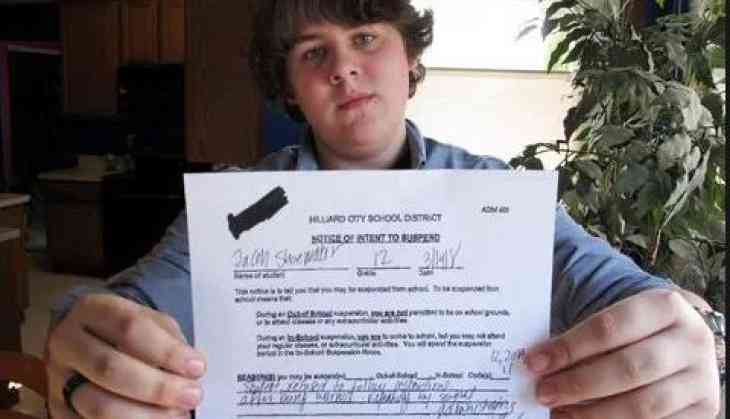 A high school student has been slapped with a suspension for staying in class during the National Walkout Day.
Jacob Shoemaker, a senior in the school in Ohio, explained that he wanted to stay apolitical and not take sides in the gun-control debate consuming the country, reported Fox News.
The pupil of Hilliard Davidson High School further explained that had he gone outside for the walkout, it would be seen as a support for gun control. Contrarily, if he had stayed in the common area of the school, he would be seen as supporting gun violence and disrespecting the 17 lives lost in the Parkland, Fla. High school shooting February.
As quoted by the Fox News, Jacob had met with the school's principal a day before the rally for about an hour to know more about the walkout and was conveyed that the walkout is being conducted for the "students to express themselves.
Later on, he decided to stay in class and work on his course.
On the return of his fellow classmates, he was slapped with a suspension.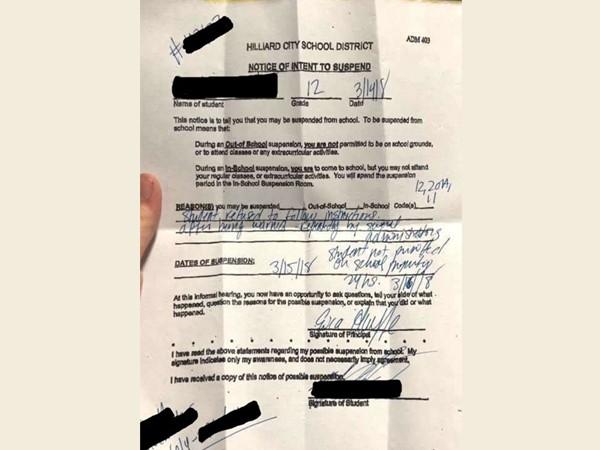 Jacob's father, Scott Shoemaker, commented on the matter and said that his son was just trying to stay neutral - and did nothing wrong, quoted The Fox News.
"Politics [doesn't] belong in the school," he said. "Students shouldn't be pressured into taking a side."
The story went viral after a friend of Jacob posted the latter's suspension citation on social media. Since then, Shoemakers, as well as the school, have received death threats and hateful messages.
--ANI
Also Read: Congress hints at possible alliance for 2019