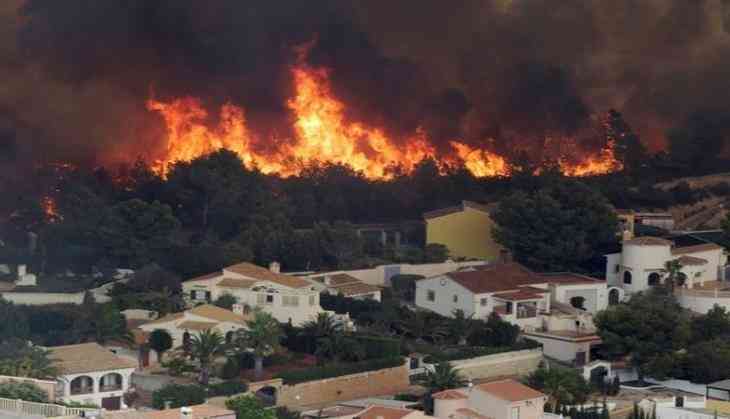 At least 39 people have been killed by wildfires in Portugal and Spain, officials from both the countries said on 16 October.
In Portugal, 36 people are confirmed dead, while 63 people have been injured, out of which 16 have been stated to be in serious condition.
On the other hand, three people have died in Spain's Galicia, while several people are said to be missing.
Portugal's Prime Minister Antonio Costa declared a public emergency on Monday.
He announced that all necessary means would be provided to fight the wildfire and promised action to prevent such large-scale fires in the future.
More than 600 members of the Spanish Armed Forces have been deployed to help fight the flames.
Spanish Prime Minister Mariano Rajoy held a minute's silence on Monday in memory of the three Galician victims, and tweeted: "The Government of Spain is with Galicia, its people and with the Xunta. Together we will beat the fire."
The recent weather conditions, including low humidity and unusually high temperatures, are believed to have played a major role in the wildfire.
According to reports, Portugal experienced its driest September in 87 years, said the Portuguese Institute of Sea and Atmosphere (IPMA), asserting that the drought conditions may be the reason that the fires are spreading.
At least 62 people were killed by a wildfire in central Portugal in June, which was described at the time by officials there as "the greatest wildfire tragedy of recent years".
-ANI