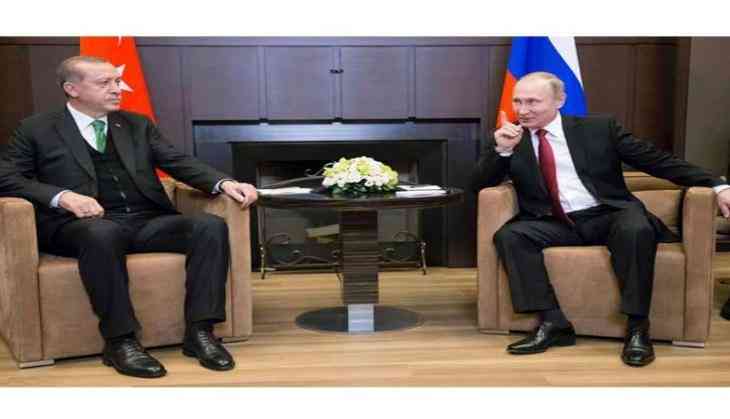 Russia, NATO member Turkey agree on S-400 missile system delivery
Russia's contract with NATO member Turkey on the delivery of the S-400 Triumf long-range anti-aircraft missile systems has been agreed while the issue of loan provision has yet to be settled, Russian Presidential Adviser for Military and Technical Cooperation Vladimir Kozhin said on Thursday.
"The contract has been agreed and everything is understandable there but the issue of a loan, funds has not been settled yet," TASS quoted Kozhin as saying at the 8th International Maritime Defense Show in St. Petersburg.
The S-400 is Russia's next-generation air defense system. It can carry three types of missiles capable of destroying targets including ballistic and cruise missiles.
It can track and engage up to 300 targets at the same time and has an altitude ceiling of 27 Kilometers (17 miles).
On June 1, Russian President Vladimir Putin said that Russia was ready to supply S-400 anti-aircraft missile systems to Turkey. The Russian leader also covered this issue during negotiations with Turkish President Tayyip Erdogan on May 3. As Rostech's CEO Sergey Chemezov noted in March, Ankara expressed its aspiration to receive loans from Russia to procure weapons, including S-400 anti-aircraft missile systems.
Kozhin said Russia saw "no obstacles" to the delivery of the air missile defense system to Turkey in connection with its membership to NATO.
The S-400 Triumf long-range anti-aircraft missile system is used to destroy aircraft, winged and ballistic missiles, including medium-range missiles, and may be used to destroy surface facilities.
-ANI