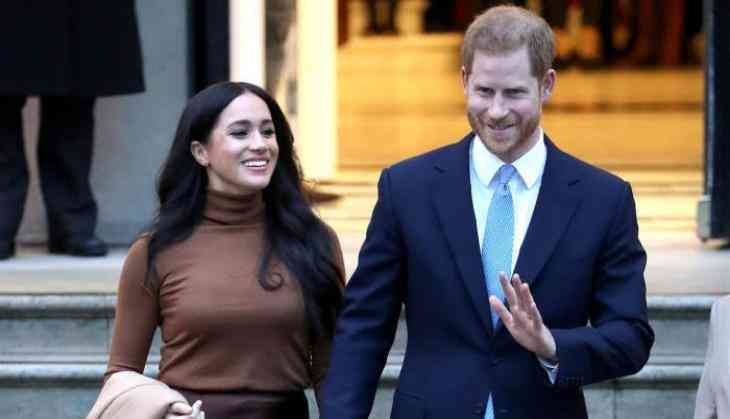 The British royal family lost their footing on Thursday to dig up a pressing 'workable solution' for Prince Harry and his wife Megan following their bombshell decision to relinquish their duties which caught the royalties by surprise.
Queen Elizabeth II, Prince Charles and his eldest son Prince William, have given the order to their aides to work with Harry's household and Boris Johnson led Conservative Party to emerge with instantaneous solution to the crisis.
"The Queen, the Prince of Wales and the Duke of Cambridge have directed their teams to work together at pace with government and the Sussex household to find workable solutions," a Buckingham Palace source said, according to multiple British media outlets.
This process is "expected to take days, not weeks", the source added.
Harry and Meghan, astounded the British monarchy on Wednesday with a declaration taken without conferring any senior royals.
The couple stated that they would now balance their time between Britain and North America, shred a long standing relation with the media, and look for monetary liberty.
They issued their statement on a pre-prepared website, their social media account and via Buckingham Palace's email communication network.
Few hours later, to all appearances perturbed, put out a hurried statement, stating that dialogues were at an initial phase and covered convoluted issues.
The mood in the palace was understood to be one of disappointment and even "hurt", according to the BBC, while Thursday's newspapers were full of reports of a family "split" and the queen's "dismay".
London's Evening Standard newspaper said they had "defied clear instructions from the queen" not to go public about any future plans at this time.
It further added that senior noble had cautioned the couple "will be punished for this".
Simultaneously Madame Tussauds London said it was moving its waxworks of the pair away from other family figures "to reflect the upcoming change in the royal line-up".
Also Read: Prince Harry-Meghan Markle: Americans, Britishers divided over quitting royal frontline
Also Read: Prince Harry, Meghan Markle quit royal front line in shock move