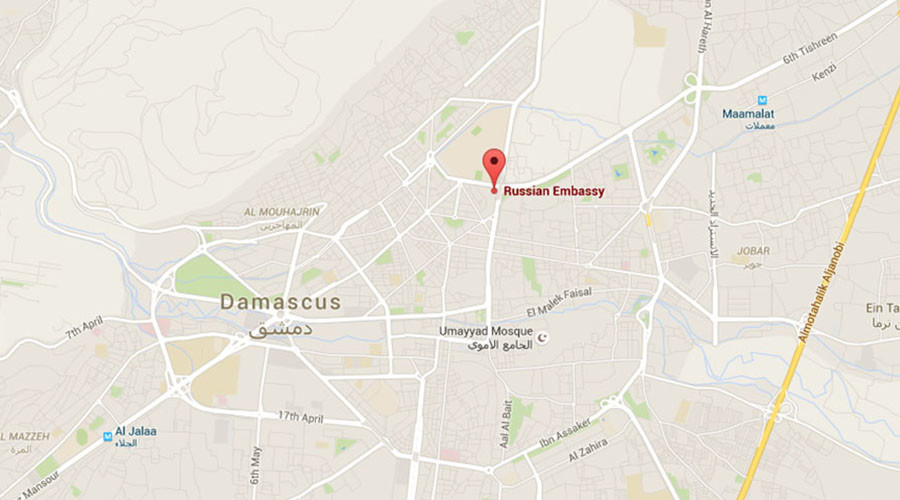 Two rockets slammed into the Russian embassy in Damascus on Tuesday morning even as pro-government demonstrators gathered outside the facility to express solidarity with the Kremlin-led offensive against the Islamic State.
Though the casualty count has not surfaced yet, BBC has reported injuries among the 300-odd demonstrators.People had assembled for a demonstration backing Russia's intervention in Syria - which began on September 31 - when the rockets crashed into the embassy compound in the Mazraa neighbourhood of the capital, news agencies report.
According to reports, the demonstrators had been waving Russian flags and holding up large photographs of Russian President Vladimir Putin when the incident occurred.An embassy employee told news agencies that there were no injured among the staff. "Two shells landed on the territory of the embassy this morning," First Secretary of the Russian Embassy in Damascus Eldar Kurbanov confirmed in an interview.
The BBC quotes Russian Foreign Minister Sergei Lavrov as describing the shelling as "a terrorist act".
(With agency inputs)