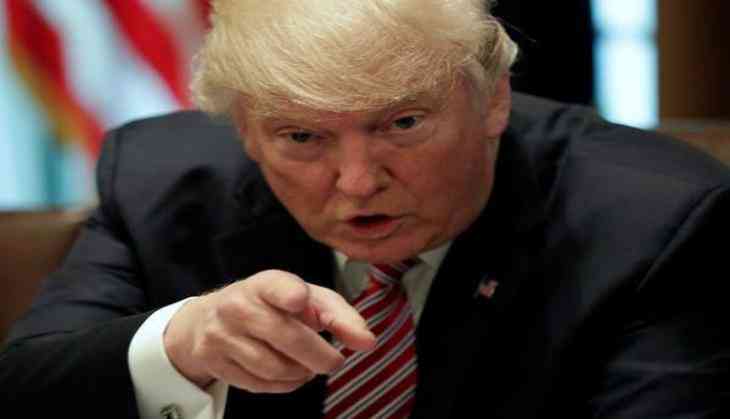 Twitter has clarified that U.S. President Donald Trump's 'anti-media' tweet does not violate its rules.
Twitter told CNN that the company had reviewed Trump's tweet, which features a World Wrestling Entertainment (WWE) video that has been edited to show Trump beating up a man with a CNN logo on his face.
The social networking site said that it considered three factors in this matter: the political framework of the conversation surrounding the tweet, the various ways his tweet could be interpreted and the lack of details in the tweet itself.
According to its rules, Twitter may suspend an account for a number of reasons, including if the user makes violent threats, attacks people based on race, religion, gender and more, or engages 'in the targeted abuse or harassment of others.'
Trump's tweet has become viral across the internet. In six hours it received 185,000 retweets, about 300,000 likes and nearly 100,000 comments.
Twitter users joined him in calling CNN "fake news," and some posted more violent images as well.
An attorney and an assistant professor at the University of New Hampshire Seth Abramson demanded Twitter to ban the president. His tweet racked up more than 2,000 retweets in less than three hours Sunday.
A digital media researcher at the Massachusetts Institute of Technology Michael Hawley tweeted a copy of a complaint he sent to an MIT colleague who also works at Twitter.
In a letter to Twitter's chief media scientist Deb Roy, Hawley argued that President Trump has become 'the archetype of a cyber bully.' He also said that the President should be kicked out off the site.
Few days ago, President Trump lashed out at MSNBC co-hosts Joe Scarborough and Mika Brzezinski and and called them 'low I.Q.' and 'psycho'.
Trump claimed that he once denied meeting with Brezezinski because "she was bleeding badly from a face-lift."
Meanwhile, White House social media director Dan Scavino tore into Brzezinski and Scarborough on Twitter by saying the "Morning Joe" co-hosts are "lost, confused & saddened" because President Trump won't return their calls.
-ANI