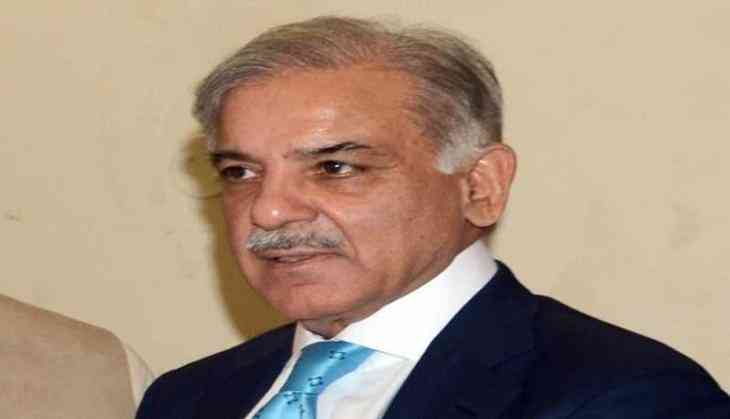 Pakistan Muslim League -Nawaz (PML-N) president Shehbaz Sharif on Wednesday urged the voters 'not to waste time' and cast their votes for a better future of Pakistan.
Shehbaz, while interacting with media before casting his vote in Lahore's Model Town, reiterated the promises made by the party during the election campaigns.
"Do not waste your time. Get out of your homes and cast your vote. We will change the destiny of this country through the power of people. If we come into power, we will end poverty, give education to everyone, make millions of homes, build Bhasha dam," he said, as quoted by the Dawn.
"China and Saudi Arabia are keen to help us," he added.
Nearly 106 million registered voters will cast their vote to choose the new government in Pakistan.
As many as 12,570 candidates are contesting for 272 national and 577 provincial assembly seats.
Pakistan saw intense campaigning ahead of the 11th general election by candidates from key parties, namely Pakistan Muslim League (Nawaz) (PML-N), Pakistan Tehreek-e-Insaf (PTI) and Pakistan's Peoples Party(PPP).
As many as 800,000 law enforcement and army personnel have been deployed across the length and breadth of the nation to ensure a safe election.
Taking into account the wave of violence and terrorist attacks witnessed in the run-up to the elections, Peshawar's deputy commissioner has arranged 1,000 kafans (burial shroud) as a pre-emptive measure.
The troops have been deployed to provide mandated assistance to the Election Commission of Pakistan (ECP) to conduct polls, according to a statement by the Inter-Services Public Relations (ISPR).
More than 17,000 polling stations have been declared sensitive across the country, while CCTV cameras have also been installed at the polling stations, reported Geo TV.
(ANI)