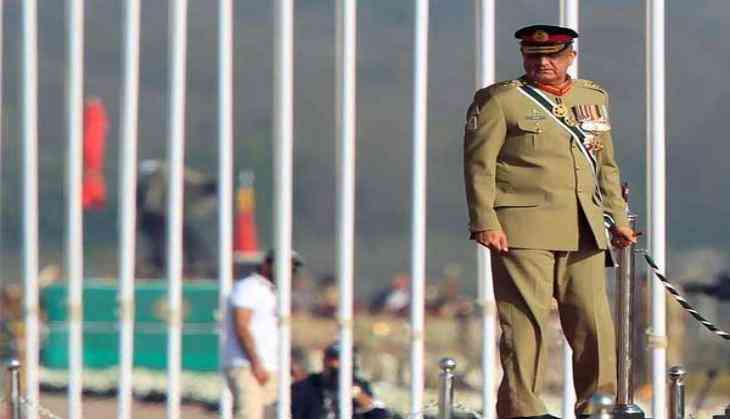 Pakistan General Qamar Javed Bajwa (ANI)
The civilian government of Pakistan briefed the country's army chief, General Qamar Javed Bajwa, on the economic situation in Pakistan.
The meeting, which was attended by Prime Minister Shahid Khaqan Abbasi, came days after the country's top military brass expressed concerns over 'sky-high debts', The Express Tribune quoted officials privy to the meeting.
Abbasi also brief Bajwa on the "real picture" of the China-Pakistan Economic Corridor (CPEC), The Express Tribune reported.
The army chief expressing concerns on the economy raised eyebrows in the political circles of Pakistan. But the Prime Minister opined that the army chief has every right to do so.
Bajwa had last week said that the army was keenly watching developments in the country's economy, and shared the apprehensions.
Reacting to the General's remark, Pakistan Muslim League-Nawaz (PML-N) National Assembly Member, Rana Afzal Khan said, the army chief should comment on the economy only at the National Security Committee and not publicly.
The huddle, where the army took stock of the economic situation, came amidst simmering controversy stirred by a recent spat between Interior Minister, Ahsan Iqbal and the chief military spokesperson, Major General Asif Ghafoor.
According to reports, Iqbal had advised Major General Ghafoor to "refrain from commenting on the economy. as it could damage Pakistan's image globally" after the latter had said in a TV interview that "if the economy is not bad, it isn't good either".
-ANI