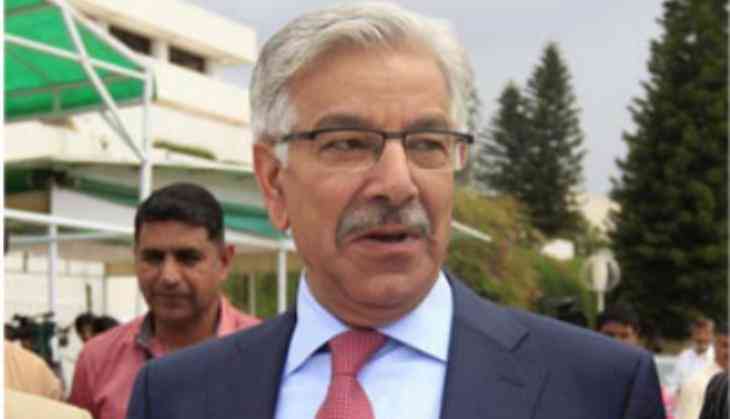 Pakistan lashes out at India over Kashmir issue (ANI)
Pakistan Defence minister Khawaja Asif has said that the unresolved Kashmir issue had the potential to threaten the peace and stability of the entire region even as he accused India of not reciprocating the efforts made by Islamabad.
'The Kashmir issue must be resolved in accordance with the UN resolution. I must share that all peace overtures and sincere efforts made by Pakistan are not being reciprocated [by India],' Geo news quoted Asif while speaking at the sixth Moscow Conference on International Security.
'India continues to stay away from any plausible diplomatic approach for the resolution of Kashmir issue,' the minister added. He stressed it was the responsibility of the world community to address some of the long-standing conflicts of the world.
Meanwhile, expressing his views on the situation in the Middle East, he dubbed the United States' missile strike on Syria as 'external interference.' In a meeting with his Russian counterpart Sergei Shoigu on the sidelines of the conference, Asif also said that Pakistan would support all initiatives to bring peace in Afghanistan.
-ANI