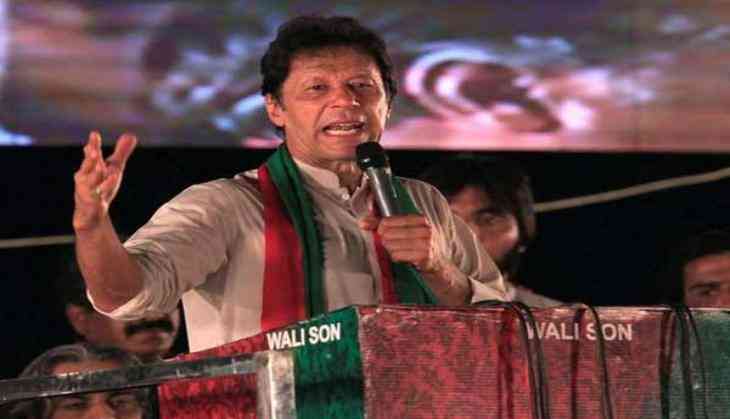 Non-bailable arrest warrants have been issued against Tehreek-i-Insaf (PTI) chairman Imran Khan by the Election Commission of Pakistan upon his failure to appear before the body in a contempt of court case.
The Commission has ordered that Imran be arrested and brought to the next hearing of the case filed by PTI dissident and one of the party's founding members Akbar S. Babar on October 26.
However, the PTI is challenging the warrants in the Islamabad High Court, the Dawn quoted a PTI spokesperson, as saying.
Earlier on September 15, the ECP had directed the Islamabad Police to arrest Imran Khan and to present him before the commission on September 25 after issuing his arrest warrant a day earlier, which were later suspended by the IHC on the PTI's petition.
Former PTI leader Akbar S. Babar had filed the petition in January this year, regarding the party's alleged receipt of illegal foreign-funding. Following which a show-cause notice for contempt, dated August 24, was issued.
The notice was served after Imran allegedly declined to submit the party's detailed accounts and instead cast aspersions on the ECP by calling it 'biased'.
Moreover, the PTI chief has already challenged the ECP's show-cause notice in the Islamabad High Court (IHC), where a three-judge bench, which adjourned hearings till September 20 without granting a stay order against the ECP's show-cause notice or arrest warrant.
The notice by the ECP had accused Imran of "having chosen not to submit an unconditional apology, thereby obstructing the administration of justice and willfully flouting the directions of the commission."
Despite being given repeated opportunities, the PTI chief refused to tender an unconditional apology in utter disregard of the commission's direction, it added.
The ECP further accused him of underestimating the authority of the commission and "bringing it into disrepute and disrespect and to interfere with, obstruct, interrupt and prejudice the process of law and the due course of proceedings, and scandalising the commission".
Earlier in July, an Anti-Terrorism Court (ATC) in Islamabad had issued orders to confiscate the properties and assets of Imran Khan and Pakistan Awami Tehreek (PAT) chief Tahirul Qadri for repeatedly failing to appear in hearings of terrorism cases registered against them.
The order was subsequently sent to relevant police stations and revenue boards for implementation.
-ANI