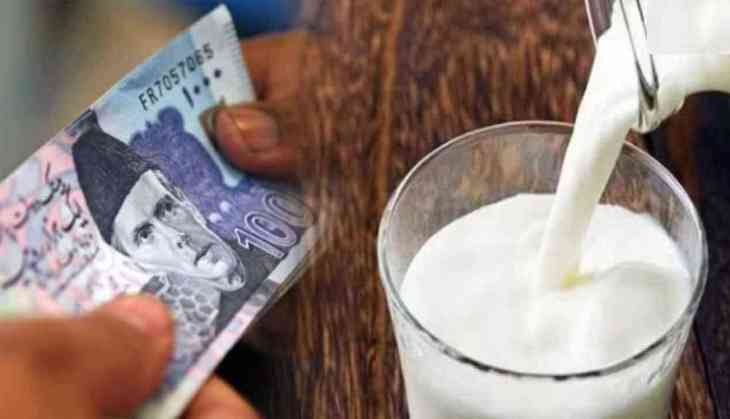 Prices of the essential goods and services such as milk and poultry have now gone out of reach of the common man in crisis-hit Pakistan.
As on February 13, live broiler chicken priced at PKR 480 per kg and loose milk at Rs 210 per litre, reported the Dawn.
At the same time, the price of chicken meat is PKR 700-780 per kg, almost 100 up from prices that were last week.
To revive the USD 6 billion bailout from the International Monetary Fund, the cash-strapped country has almost doubled gas prices for domestic and industrial consumers today.
Not only that, similar hike in the electricity prices is expected this week.
Pakistan is currently dealing with economic crisis and recent surge in violence. A USD 1.2 billion portion of the 2019 bailout has been kept on hold by the IMF since December last year as the country is yet to agree on the deal terms.
The natural gas price hike decision comes after Islamabad agreed to impose new taxes of 170 billion rupees for a bailout.
Pakistan has already tighten controls on imports of raw materials for the industrial sector as its foreign exchange reserves have fallen below $3 billion.
Pakistan Prime Minister Shehbaz Sharif said that the country's economy was badly hit by the last year's devastating floods that caused billions of dollars in damage. Economists predict Pakistan's inflation rate of 26 percent could jump to 40 percent because of the new taxes.
Hoping for a revival of the IMF loan, the country's Finance Minister, Ishaq Dar, stated that the government will impose new taxes in such a way that the poor are not affected.
According to the Asian Development Bank, around 21 percent of Pakistan's population of 220 million lives in poverty, while the majority of the population belongs to low and middle-income groups. Only 10 percent of the population comprises the wealthy elite.
Also Read: Watch US Air Force's F-35 aircraft makes debut at Aero India 2023