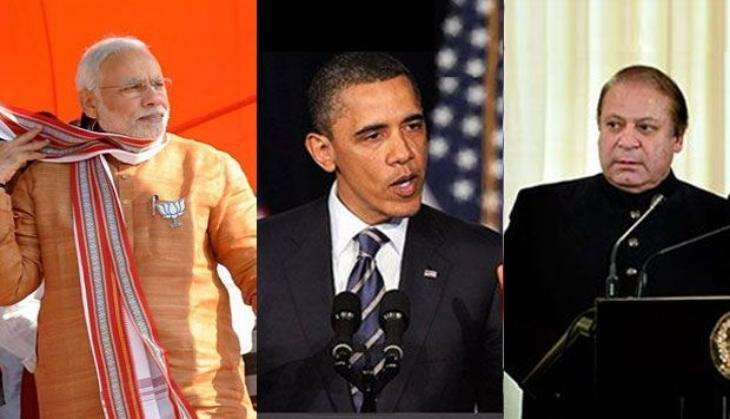 US President Barack Obama's endorsement for India's application to join the Nuclear Suppliers Group (NSG) has evidently not gone down well with Pakistan. Islamabad has reportedly cautioned the cartel of nuclear technology that the move would negatively impact strategic stability in South Asia.
After the US announced its support for India, Pakistan authorities held a briefing in Islamabad on 8 June, in order to facilitate support for its membership to the NSG.
Pakistan has formally asked the US administration and Congress to support its application for joining the Nuclear Suppliers Group (NSG).
According to a report in Dawn, Tasnim Aslam, head of the UN desk at the Foreign Office, addressed the meet. "Pakistan has the expertise, manpower, infrastructure and the ability to supply NSG controlled items, goods and services for a full range of nuclear applications for peaceful uses," Aslam said.
She reportedly urged the attending diplomats to adopt an objective and non-discriminatory criteria for membership of non-NPT (Non-Proliferation Treaty) states.
Dawn reported that Pakistan's Ambassador Jalil Abbas Jilani has written a letter to the US Senate Committee on Foreign Rela­tions reminding Congress that Pakistan had taken a series of steps that qualify it for joining the NSG.
"Pakistan's desire to participate in the NSG stands on solid grounds of technical experience, capability and well-established commitment to nuclear safety," the ambassador reportedly wrote.
"Pakistan has operated secure and safeguarded nuclear power plants for over 42 years. Safe and sustainable civil nuclear energy is essential for Pakistan's future energy security and its economic development," he reportedly wrote in the letter.
Pakistan reportedly argues that its presence in the NSG is in the interest of nuclear trading countries, as it will further promote NSG non-proliferation objectives by the inclusion of a state with nuclear supply capabilities and its adherence to the NSG guidelines.
"Pakistan has consistently maintained that criteria-based, non-discriminatory approach, which treats both Pakistan and India equally, while also simultaneously binding them to appropriate non-proliferation commitments, will not only strengthen the non-proliferation regime but also promote strategic stability in South Asia," the letter explained.
Adviser to the Prime Minister on Foreign Affairs, Sartaj Aziz, has reportedly also reached out to the foreign ministers of Russia, New Zealand and the Republic of Korea, for mobilising support for Pakistan's membership to the NSG.