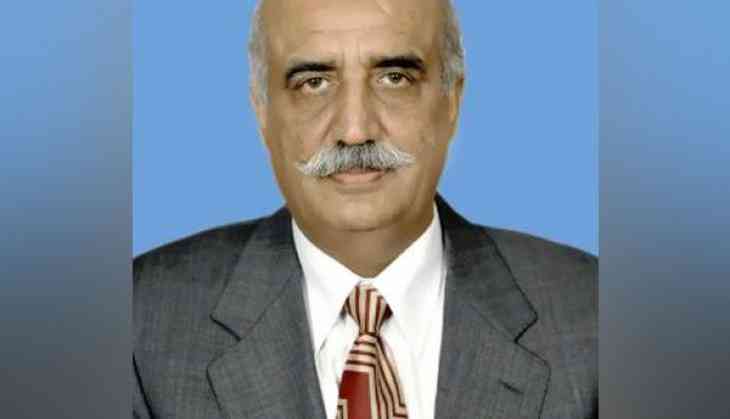 Downplaying Pakistan Prime Minister Imran Khan's speech in the National Assembly, Pakistan Peoples Party (PPP) leader Syed Khursheed Shah on Sunday said that the former's address did not match the stature of a premier of the country.
Shah was quoted by Dunya News as saying, "Ostensibly, Khan's speech gives the impression that India's Lalu Prasad Yadav is his political mentor".
In his first address in the NA after being elected as the prime minister, Khan reportedly lost his temper after the opposition leaders created a ruckus and staged a sit-in in the lower house of the Pakistan Parliament. However, while speaking, he raised his voice on some occasions.
Asserting that he did not expect such an 'irresponsible behaviour' from the cricketer-turned-politician, Shah further said, "If this is Naya Pakistan, then God may have mercy upon us."
Khan's Pakistan Tehreek-e-Insaf (PTI) party had emerged as the single largest party with 116 seats in the July 25 general elections. On Friday, Imran Khan was elected as the new prime minister of Pakistan by the NA lawmakers, defeating his PML-N rival Shehbaz Sharif.
While Khan bagged 176 seats, Sharif, the PML-N president and the brother of jailed former Pakistan prime minister Nawaz Sharif, managed to secure just 96 seats.
After being elected as the prime minister, the 65-year-old cricketer-turned-politician pledged to bring a change which according to him "the country was awaiting for last 70 years". He assured to identify the people accountable for "looting the country".
"Those who stole this nation's money and stashed it abroad, I will bring them all to accountability. We will together debate and think on how to generate our own revenues so that we never have to be dependent on another country," the 1992 World Cup winning captain said while thanking the youth of Pakistan for supporting him.
Khan took oath as the 22nd prime minister of Pakistan on August 18.
--ANI