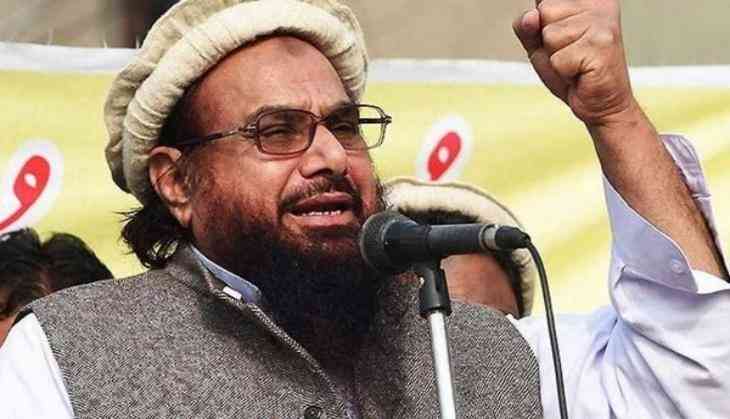 Pakistan has defended Jamaat-ud-Dawa (JuD) chief and 26/11 Mumbai terror attack mastermind Hafiz Saeed's participation in the rally held in support of Palestinians.
Pakistan also came out in support of Palestinian ambassador to Islamabad, Waleed Abu Ali, who attended the event held in Rawalpindi, after he was recalled from his post.
Pakistan's Ministry of Foreign Affairs (MoFA) spokesperson said in a statement: "Contrary to the impression being created, United Nations (UN) proscription does not place any restrictions on the freedom of expression. The people and the Government of Pakistan respect the Palestinian Ambassador's active participation in events organised to express solidarity with the people of Palestine."
Citing that Pakistan had always supported the two-state solution, the statement added that the Ambassador of Palestine has participated in many of the meetings held in the country and that the public meeting, in question, was 'yet another demonstration of the Pakistani strong sentiments in support of the Palestinian cause.'
"The rally was attended by thousands of people from all walks of life. More than 50 speakers addressed the rally, including Lashkar-e-Taiba (LeT) founder chief Hafiz Saeed," the statement added.
Pakistan's defence has come after the Government of India said the Palestinian envoy's association with Saeed was "unacceptable".
Palestine on Saturday called back its Ambassador in Pakistan after he was seen in the company of Saeed.
Palestinian Ambassador to India Adnan Abu Al Haija, after India objected to Waleed Abu Ali's attending the event, told ANI: "We are supporting India in its fight against terrorism and because of that my government decided to directly call our Ambassador to go back home and not to be a Palestine ambassador to Pakistan anymore."
He also assured India Palestine would deal with the matter appropriately.
-ANI