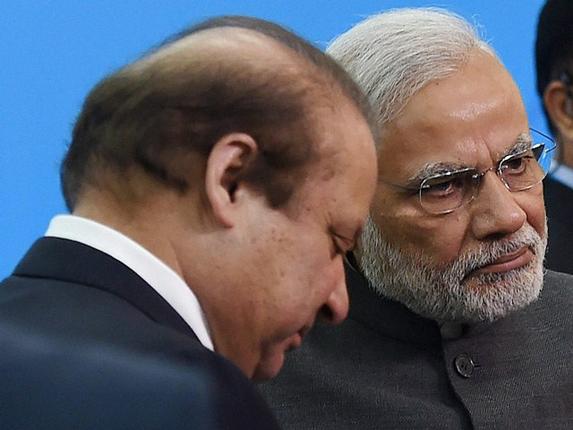 December seems to be a pivot for Indo-Pak ties after Sushma Swaraj\'s recent visit to Pakistan for \'Heart of Asia\' conference.
Narendra Modi has met Nawaz Sharif at UFA, SCO summit and COP21 summit recently.
Prime Minister Narendra Modi visited Kabul, Afghanistan on 25 December and gave an impassioned speech on bringing peace and order to the war torn country and in entirety to the whole South Asian region. He lauded change-makers, spoke at the Afghan parliament and then, suddenly announced his plans to visit Pakistan.
Modi has arrived in Lahore, Pakistan on what's incidentally Prime Minister Nawaz Sharif's birthday.
This move has been applauded by many as a 'symbolic' gesture to fuel the Indo-Pak talks that were kick-started by External Affairs Minister Sushma Swaraj when she attended the 'Heart of Asia' conference recently.
Modi and Sharif have met time and again at Ufa, during Modi's oath taking ceremony as prime minister and at the G20 summit. But there have been many misses as well due to the 'composite dialogue' demand for Kashmir and cancelled delegate level meetings over Hurriyat leaders' invitation, among other issues.
Here's a timeline for quick read: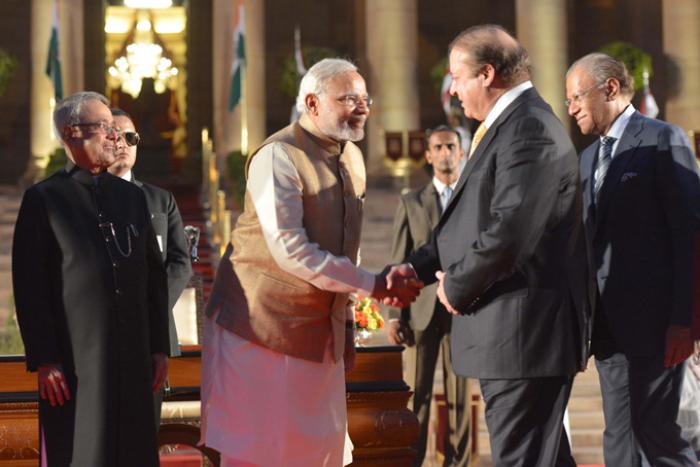 May 2014: India-Pakistan relations received a major boost in 2014 when Modi invited SAARC nation leaders including Nawaz Sharif for the swearing-in ceremony in May 2014. This was hailed by critics as a positive development for Indo-Pak ties.
August 2014: But three months later, foreign secretary-level talks were cancelled between both the countries that created animosity between top rung leaders over the 'Kashmir issue' and put strain on bilateral ties.
September 2014: Again, just a month later, national security advisor-level talks also failed to garner any traction and died down quickly.
2014 SAARC Summit in Kathmandu: The two finally met during the SAARC summit in Nepal. They even had a secret meeting that was organised by Sajjan Jindal.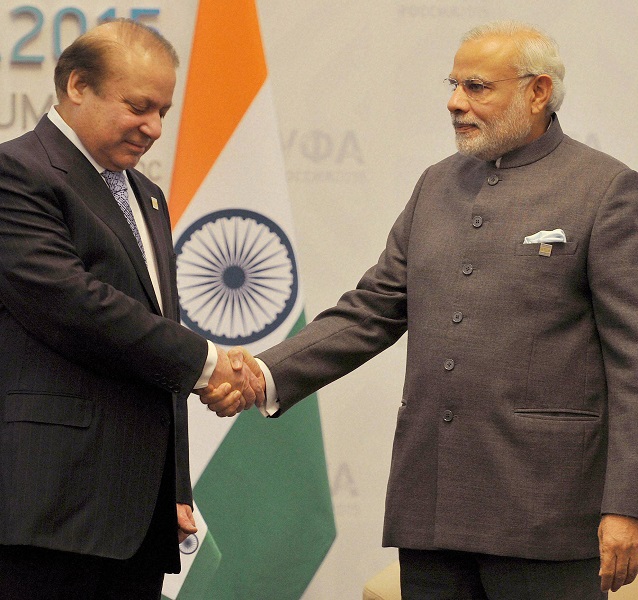 Ufa, SCO in July 2015: At the sidelines of the SCO summit, Modi and Sharif held another meeting and issued a joint statement on Indo-Pak ties. While Modi was bashed by Congress for conducting a meeting without much substance, even Sharif drew ire from Pakistan's officials for failing to mention 'Kashmir' in the talks.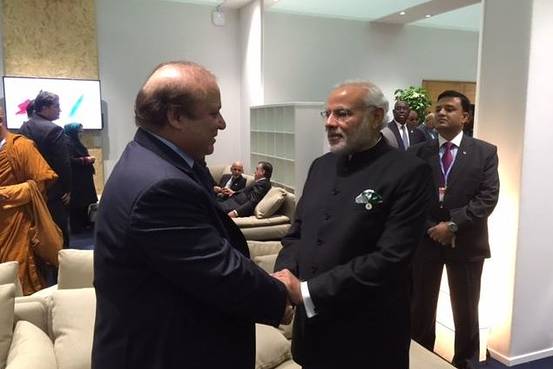 Modi and Sharif's meeting at COP21 climate summit: One of the most fruitful meetings that led to positive engagements over 'composite dialogue', Modi and Sharif met on the sidelines of the climate summit and spoke at length about various issues. This was welcomed by experts, who spoke about the need to rejuvenate secretary level talks with inclusion of 'composite dialogue' over Kashmir.
To set the groundwork, National Security Advisors Ajit Doval and Nasir Janjua later met in Bangkok to discuss further engagements between the leaders of two countries over defence, terrorism and bilateral engagements.
Taking this forward, External Affairs minister Sushma Swaraj visited Pakistan in December for the 'Heart of Asia' summit and met Afghanistan and Pakistan's leaders and spoke about India's commitment to take the dialogue forward to establish peace in the region.
So, all in all, December seems to be setting the tone for further engagements between India and Pakistan for 2016.