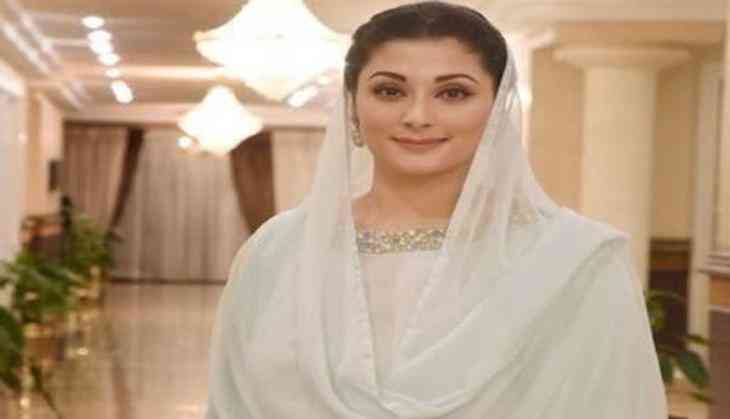 Ousted prime minister Nawaz Sharif is not trusting any one other than his daughter Maryam Nawaz to oversee the campaign of his ailing wife Kulsoom Nawaz for the National Assembly -120 by-election.
Maryam has cancelled her planned visit to London for 'uninterrupted canvassing' and has informed Pakistan Muslim League-Nawaz members that she was not going to London to see her ailing mother and would rather join them in the constituency for canvassing.
"The Sharif family appears not to trust anyone else in the party to oversee the campaign in NA-120 in their absence and, therefore, Maryam is not going to see her ailing mother," a PML-N source told the Dawn. "Since Maryam is quite active and ambitious in politics, she cannot take chances to hand over the campaign to anyone outside the family."
Maryam held meetings with the ruling party's local bodies' representatives at the Chief Minister Secretariat in Model Town and took a pledge from them to work day and night for the success of her mother.
"I will start visiting the whole constituency after Eid. I will also remain among the workers till the 2018 elections." Dawn quoted Maryam as saying.
Nawaz Sharif's sons Hussain and Hasan and daughter Asma are already with Begum Kulsoom Nawaz in London where she is undergoing treatment for throat cancer. Mr Sharif is expected to leave for London this week.
Differences had emerged in Nawaz Sharif's extended family as the founder of Pakistan Muslim League-Nawaz (PML-N) has refrained his nephew Hamza Shahbaz to participate in the campaigning process of NA-120 by-elections, from where his wife Kulsoom Nawaz will contest after his disqualification in the Panamagate case.
The disqualified premier has called his brother Shahbaz Sharif, nephew Hamza Shehbaz and close aide Pervez Malik for a meeting at his residence of Jati Umra, reported the Dawn.In the meeting, he handed the responsibilities of the campaigning to Pervez Malik, who suggested that Hamza Shahbaz can perform the duties better than him. However, the PML-N founder rejected his suggestion.
Punjab Law Minister Rana Sanaullah said that Hamza could not oversee the election campaign due to security threats.
-ANI