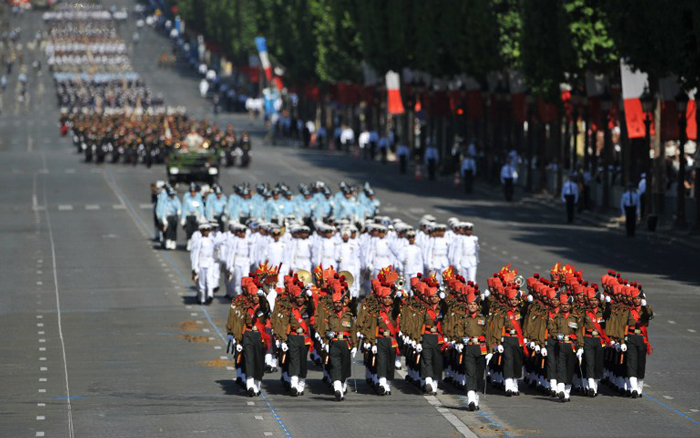 French President Francois Hollande is scheduled to be the chief guest for the 67th Republic Day celebrations in New Delhi. Hollande will be the fifth French President to have been given the honour.
For the first time ever, a contingent of French soldiers will participate in the parade at Rajpath.
"In a first-of-its-kind gesture, a French contingent will march along with Indian troops on January 26," external affairs ministry spokesman Vikas Swarup announced earlier this week.
"There has been no occasion in the past when foreign troops participated in the march past during our Republic Day celebrations. However, you will recall that in 2009, the Indian troops participated in Bastille Day celebrations in France," he said.
The 2009 Bastille Day parade
Then French President Nicolas Sarkozy had invited former Prime Minister Manmohan Singh to be the chief guest at the Bastille Day celebrations.
Much like India's Republic Day celebrations, the French National Day - which is celebrated on 14 July - sees an impressive military parade which is held in the morning.
The parade - which is touted to be Europe's oldest and largest military parade - is held to commemorate the birth of the French revolution in 1789.
Indian troops led French military personnel down the Champs Elysee. The Indian contingent of 400 personnel - comprising personnel from the army, the navy and the air force - marched 1.5 km - from the Arc de Triomphe to the presidential stand.
The contingent - led by jawans from the Maratha Light Infantry, one of India's oldest army regiments - marched to a 90-member Indian band.
Here's a glimpse of the 2009 Bastille Day celebrations.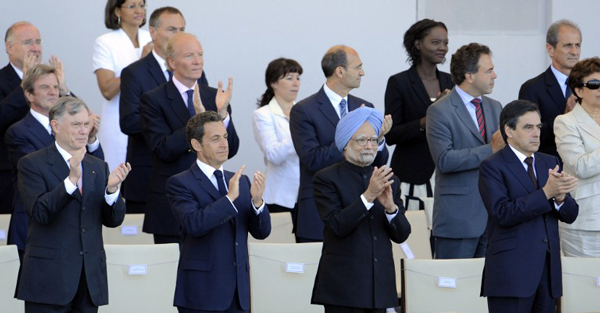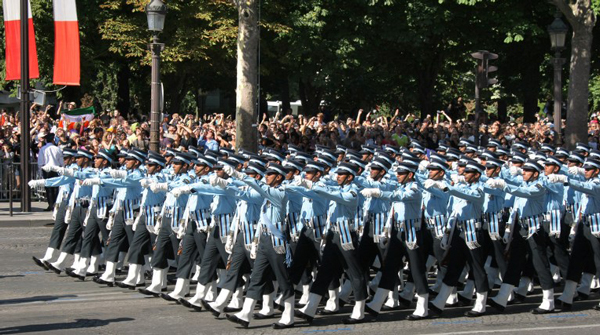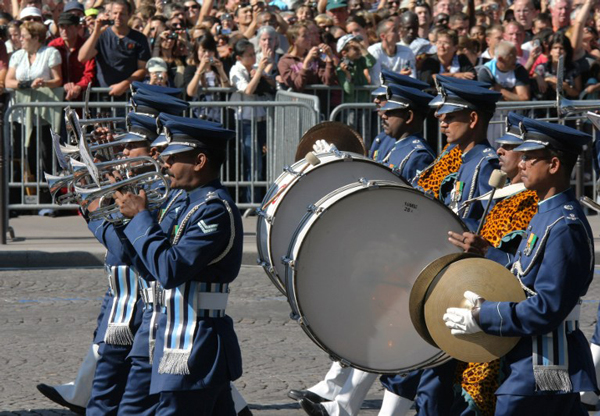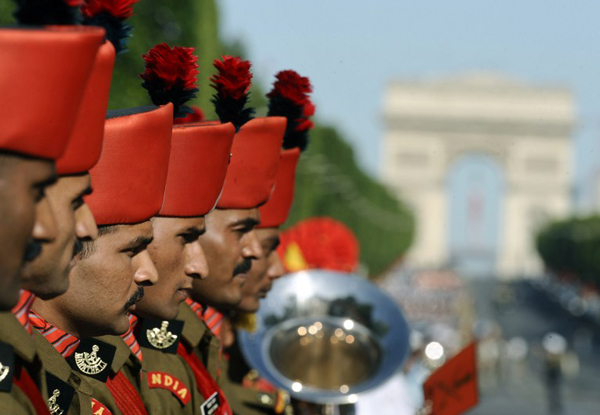 As a colleague, who was among the Indian spectators at the Champs Elyees on 14 July 2009 put it, "I had goosebumps when I heard the sound of Saare Jahaan Se Achcha in Paris".