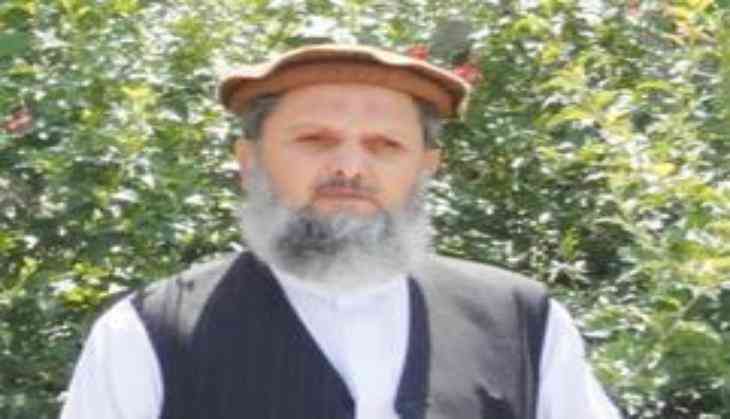 Afghanistan's deputy provincial governor abducted in Pakistan (Twitter)
In a major security lapse, the deputy governor of Afghanistan's northwestern province of Kunar has been abducted by some unidentified gunmen in Pakistan's Khyber-Pakhtunkhwa province.
Qazi Mohammad Nabi Ahmadi, who is also a leader of Afghan warlord Gulbuddin Hekmatyars Hizb-i- Islami was kidnapped from Peshawar's Dabgari area on Friday, Afghan Consul General in Peshawar Moin Mrastyal said yesterday.
As of now, no group has claimed responsibility for kidnapping of deputy governor who was on a visit to Pakistan for his medical ailment.
Afghan Consul General in Peshawar Moeen Mrastyal told that Ahmadi had came to Peshawar as he had an appointment with a doctor in Dabgari.
"There, he was abducted by unidentified gunmen and we still haven't heard anything about him," he added.
"At first we thought that he was somewhere nearby when he didn't respond to our calls. We then informed the Kabul government and also the Pakistani high-ups about him," Mrastyal told The Express Tribune by the phone on Saturday. "We hope that he will be rescued soon," he said.
On the other hand, Taliban denied the involvement in Ahmadi's abduction.
"We heard that a deputy Afghan governor went missing in Pakistan but let me clarify that we don't operate outside Afghanistan," said Taliban spokesman Zabihullah Mujahid.
"In Pakistan, our leadership has strictly forbidden our people from any sort of activities as this is not our policy."